'Disturbia' Screenwriter To Pen 'Paranormal Activity 3?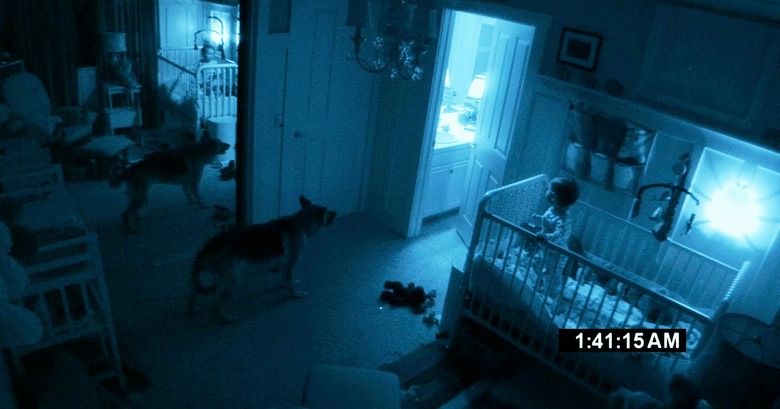 The Paranormal Activity franchise is like a money tree for Paramount Pictures. The first film was made and acquired for next to nothing (thousands of dollars) and went on to gross over $187 million worldwide. The sequel was rushed into production with a larger budget (estimated $2.75 million), and released the following year, grossing $168 million worldwide. Both films were critically praised, and a lot of people even believe that the second film was better than the first. I would argue that it's more of the same (which isn't necessarily bad) but is a story that improves the enjoyment of the first film by contributing quite a bit to the mythology. It also leaves room for another installment, so a third film is a no brainer. Actually Paramount announced an October 21st release date for Paranormal Activity 3 days after the hit theaters. Oren Peli, who directed the original film in the series and produced the second, has finally hired a screenwriter.
Bloody Disgusting is reporting that Christopher B. Landon has been hired to pen the screenplay for the third film in the horror franchise. Landon wrote the 2007 teen werewolf romance Blood and Chocolate, contributed to the story of the DJ Caruso thriller Disturbia and made his feature directorial debut with the upcoming comedy drama Burning Palms, as well as being a consulting producer on the television show Dirty Sexy Money.
We don't know anything about the story for the third film, but it seems like they probably have some idea coming off the sequel. Some think that the film might explore the family's history (ie a prequel), while others believe it might follow some of the characters from the original and second films, or both. And what about the Japanese 'parallel sequel,' Paranormal Activity 2: Tokyo Night?