Bullitt/Krull Director Peter Yates Is Dead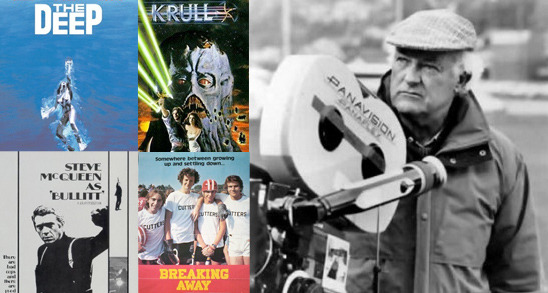 Four time Oscar-nominated British director Peter Yates has passed away at the age of 82. Deadline reports that he died in London after a long illness.
Yates is probably best known for the 1968 Steve McQueen film Bullitt, the 1983 Oscar-nominated drama The Dresser, the 1983 cult fantasy film Krull, the 1977 horror/thriller The Deep, and the 1979 sports drama Breaking Away. His filmography also includes Curtain Call, The Run of the Country, Roommates, Year of the Comet, An Innocent Man, The House on Carroll Street, Suspect, Eleni, The Dresser, Eyewitness, Mother Jugs & Speed, For Pete's Sake, The Friends of Eddie Coyle, The Hot Rock, Murphy's War and John and Mary, and Robbery. I've included trailers for some of these films after the jump. Please feel free to post in remembrance of Yates (and the movies he directed) in the comments below.
Bullitt
Krull
Breaking Away
The Deep
The Dresser
The Hot Rock