Director Gary Ross Says 'Hunger Games' Will Be PG-13 And More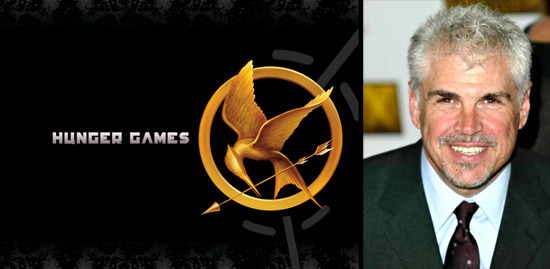 Though Suzanne Collins' popular young adult novel The Hunger Games might share a lot in common with the Kinji Fukasaku's 2000 film Battle Royale, the one thing it won't share is the violence. In an exclusive interview in the current issue of Entertainment Weekly, director Gary Ross confirmed that the Lionsgate film will, in fact, be PG-13. He also talked about the use of CG, the budget, and much more.
Here's what Ross told Entertainment Weekly about the rating.
It's not going to be an R-rated movie because I want the 12- and 13- and 14-year-old-fans to be able to go see it. This book means too much to too many teenagers for it not to be PG-13. It's their story and they deserve to be able to access it completely. And I don't think it needs to be more extreme than that. I don't need to have a huge prosthetic budget or make this movie incredibly bloody in order for it to be just as compelling, just as scary, and just as riveting.
For those who don't know, The Hunger Games is set in a dystopian future where the United States has been broken into 12 districts all controlled by a central government. Each year, the government forces the districts to select two children to compete in the nationally televised Hunger Games, a fight to the death where the winner brings glory – and food – to their district. The star is a 16-year-old named Katniss Everdeen who volunteers for the games when her little sister is chosen.
The Hunger Games is followed by two other novels, Chasing Fire and Mocking Jay, all by Suzanne Collins, all massive best sellers.
Ross wouldn't confirm that the budget for the film was $60 million, but did say this.
I'm not allowed to confirm the budget number, but I will say it's enough money to make the movie well and not disappoint a single fan. It's a lot less money than a lot of other franchises or tentpoles of the same stature. But I don't mind budget constraints. Sometimes they can provide creative solutions that are often better than what you would've had if you hadn't had to think it through so rigorously.
He also confirmed that the Muttations, a spoilery group of characters from the end of the story, would be "animated CG characters" and that he's looking forward to shooting the firestorm sequence and developing the relationship between Katniss and Rue, which was so beautiful dramatized in this fan film. (Which Ross didn't mention. We did.)
The article also covers how he got the job because his kids were so excited by the book series and that 150 Texas students wrote to him with suggestions for the film, including casting Megan Fox as Katniss. To read his comments on actually casting the lead role, check out this previous article we posted.
I'm about to finish the second book Catching Fire and I think they are written both incredibly cinematically and with an eye on both male and female audiences. If done right, The Hunger Games could be a massive hit. What do you think?