'Rio' Character Posters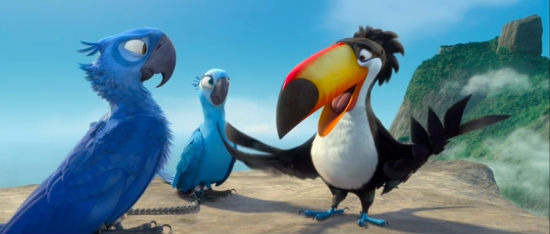 If a film studio can't bring in audiences to a slick-looking, 3D animated film starring animals with famous voices, they might as well hand over their keys. Making kids movies is like printing money; even the bad ones are usually successful in some way. That makes it tough to gauge just how big a role the marketing played in it.
For example, on April 15 Blue Sky is releasing Rio directed by Carlos Saldanha, who has done Ice Age, Robots, Ice Age: Meltdown, and Ice Age: Dawn of the Dinosaurs for the CG animation house. It features characters voiced by Jesse Eisenberg, Anne Hathaway, Jamie Foxx, Tracy Morgan, Leslie Mann, Jemaine Clement, George Lopez, Jake T. Austin, Will.I.Am and is about a rare bird (Eisenberg) who finds out there's one other bird in the world like him, and she's female (Hathaway), so he travels to Rio de Janeiro to win her heart.
While the main characters are important, side characters regularly make these movies and that's what these new character posters focus on. The question remains, will posters like this make much of a difference? Check them out and let us know.
Thanks to Latino Review for the heads up on these posters.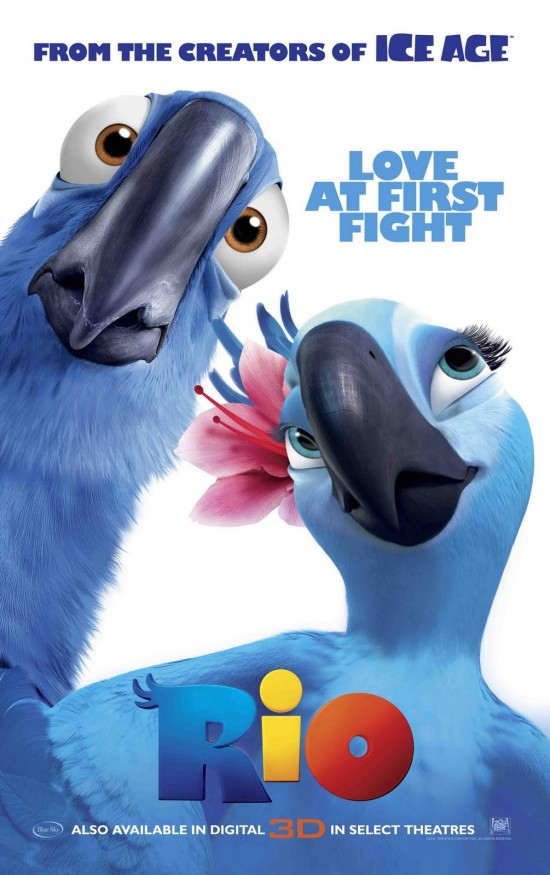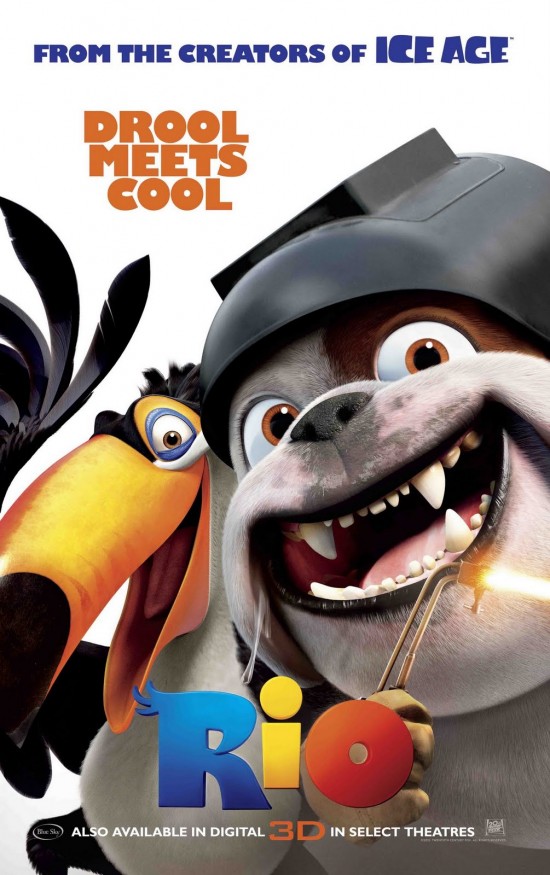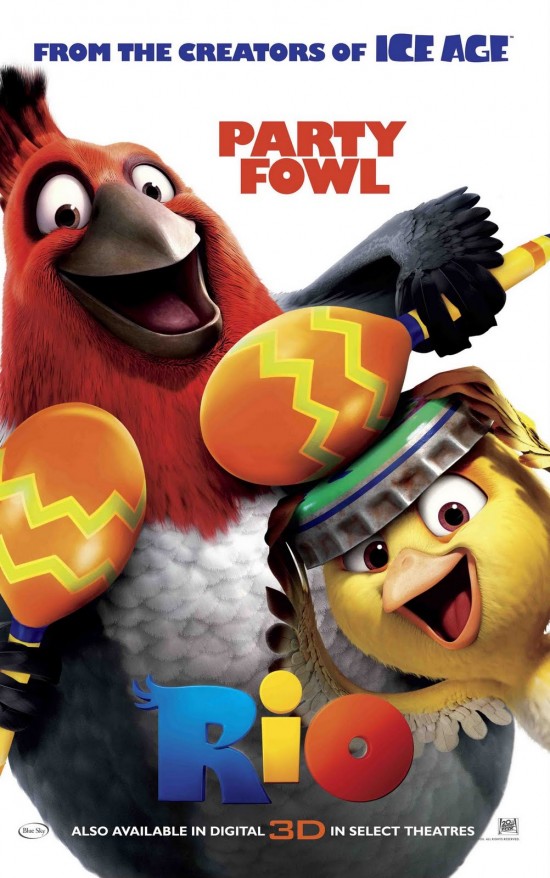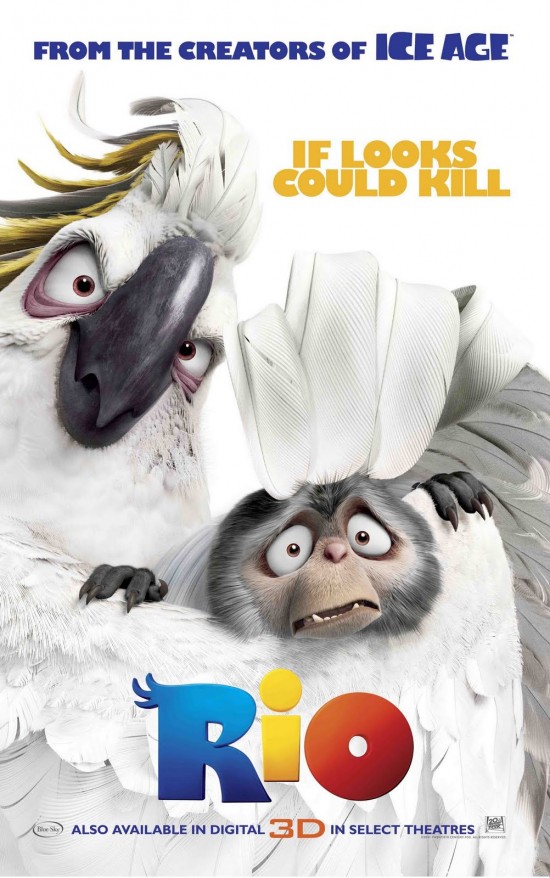 Here's the official plot description of Rio.
Blu (Eisenberg) is a rare species of blue macaw resident at a bookstore in Minnesota, who is the last of his kind. When scientists learn that another macaw was spotted in South America, and that the macaw, Jewel (Hathaway), is female, they take him out of Minnesota and send him to Rio de Janeiro to meet her. While there, he learns to confront his fear of flying in order to win her heart. Along the way, they get kidnapped by Fernando (Austin) to sell them to get a fortune. After they escape, they try to avoid the thieves with help from Rafael, a wise Toucan (Lopez), Luiz, a chainsaw "professional" bulldog (Morgan), Linda, Blu's owner (Mann), a redhead bird (Will.I.Am) and a small yellow canary (Foxx), and also avoid the theives' pet cockatoo, Nigel (Clement).
That makes the top poster Jesse Eisenberg and Anne Hathaway, the second poster George Lopez and Tracy Morgan, the third poster Will.I.Am and Jamie Foxx and, by process of elimination, the last poster Jemaine Clement and Jake T. Austin.
What are your thoughts on Rio? Is it going to live up to Pixar's high-standard? Do you get it confused with Rango like I do? And does it need to release posters like these?