Patrick Kalyn's Sci-Fi Short Film 'Somnolence'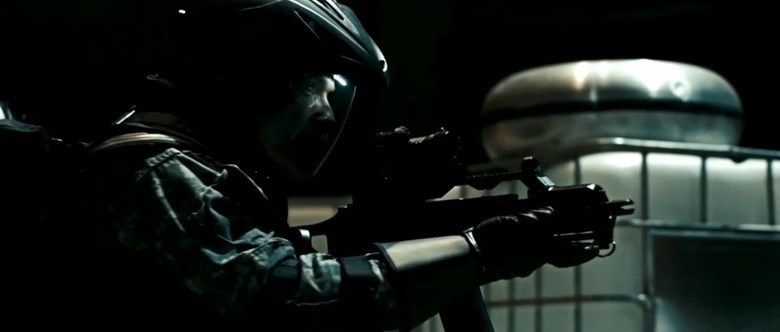 /Film reader and aspiring filmmaker Patrick Kalyn has just completed work on a new sci-fi short film Somnolence. Kalyn is an Emmy nominated visual effects animator, who has worked on films such as Avatar, District 9, I, Robot, King Kong, X-Men: The Last Stand, 4: Rise of the Silver Surfer, Jumper, The Water Horse, and television series like Stargate SG-1. Filmed for $10,000 in 2 days in Vancouver, BC using Red Cameras, the short is part of a larger story that Kalyn hopes to develop into a feature film (a treatment is written). Here is the official plot synopsis:
By 2031, the Earth has exhausted its supply of fossil fuels. With the world on the verge of collapse, nations from around the globe form a coalition called AREN; the 'Manhattan Project' of clean self-replenishing energy. When an experiment goes wrong that threatens the world's existence, David Canterra and a team of elite soldiers are sent on a mission to stop the anomaly. What they find is a mind-bending alternate dimension, and their only way home is through the fabric of time.
Sound design was done at Skywalker sound, and the score has been created by video game composer Jesper Kyd (Splinter Cell: Chaos Theory, Hitman, Robotech: Invasion, Assassin's Creed). I'm always happy to support promising sci-fi short films. Watch the short embedded after the jump.