Bill Fagerbakke Voices Armed Stock Car In 'Transformers: Dark Of The Moon'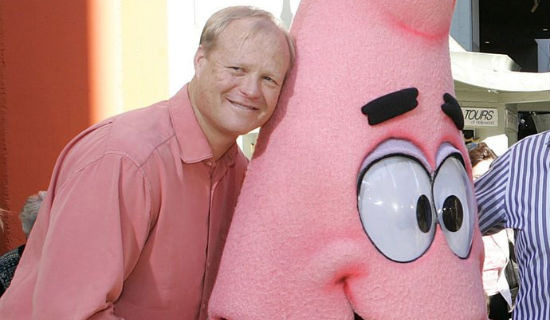 The way the voices of Transformers get digitally manipulated, we could tell you Johnny Depp was voicing a character and it would be hard to prove us wrong. So, be that as it may, in an interview with a small Idaho newspaper, actor Bill Fagerbakke (Coach, Spongebob Squarepants, How I Met Your Mother) revealed that he'll be "voicing an animated Chevy Impala stock car equipped with machine guns" in the upcoming Michael Bay film Transformers: Dark of the Moon. Read more about the character, and even see a photo or two, after the jump.
Big thanks to Screenrant for uncovering this nugget of news on MagicValley.com.
Fagerbakke has an incredibly long history as an actor and voice actor. I mean, he's Patrick on Spongebob for crying out loud! But another one of his many credits just happens to be as the character Bulkhead on the Transformers: Animated series that ran from 2007-2009. Here's a photo of that character.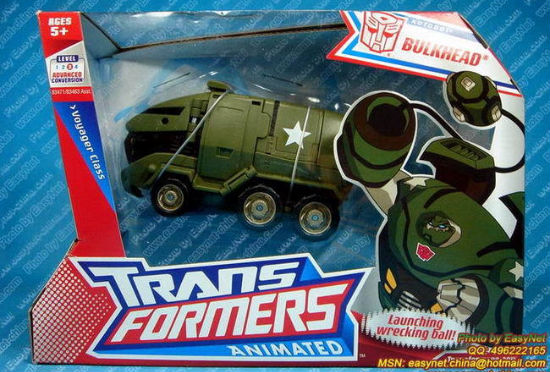 That, of course, is not anywhere close to a stock car and especially not the stock cars that showed up in Chicago during the filming of Transformers: Dark of the Moon, confirmed by Michael Bay's message board as The Wreckers.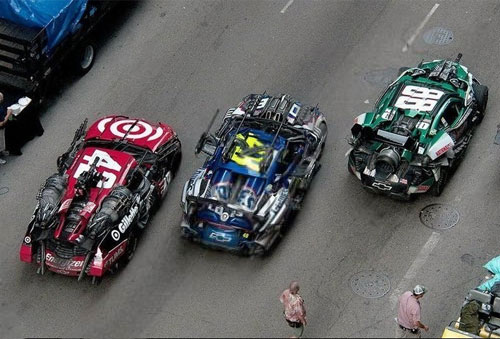 So there's no way to tell exactly who Fagerbakke is going to voice but, it doesn't really matter, does it? His Wikipedia page lists him as "Wrecker #1" which doesn't help but he could feasible voice all three if they really wanted him too. What interests me more though, is why Bay cast Fagerbakke in the first place. It goes without saying that he's a talented voice actor with a wealth of experience, but I'm very curious if Bay took Fagerbakke's history with the Transformers into consideration. It would be really cool if he did. Or maybe he just loves Spongebob Squarepans, being as he cast Tom Kenny as the Twins in Transformers: Revenge of the Fallen.
Transformers: Dark of the Moon hits theaters everywhere on July 1.
Who do you think Fagerbakke is going to voice in the film? Are you a fan of the Wreckers? What does their inclusion in the movie say about it?