Bob Odenkirk Prepping New Comedy Featuring 'Mr. Show' Co-Star David Cross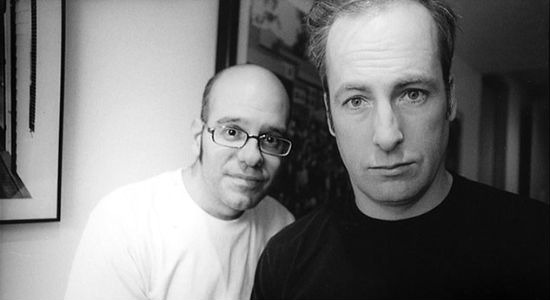 Long before HBO was known for shows about organized crime, polygamy, cougars and Hollywood, it was known for cutting edge comedy. At the center of that was the cult sketch comedy show Mr. Show, co-created by Bob Odenkirk and David Cross. During its three-year run, the show excelled in irreverent, offensive but hilarious sketches. However, since it ended in 1998, with the exception of the Mr. Show spin-off movie Run Ronnie Run, the comedy duo have mostly walked their own paths.
According to this latest news, those paths might cross again soon. Odenkirk, who has been working as a director, is prepping a new film called Annie Jenkins: A Not Very Romantic Comedy and though he's still acquiring financing, he has verbal commitments from Krysten Ritter, Rainn Wilson, Dennis Farina and, yes, David Cross, to appear. Read more after the jump.
Odenkirk exclusively broke the news of this project to The Wrap. And while he wouldn't share any details about the nature of the story, he did say that he felt production on the film would start later this year. The script is done, the above actors have read it and agreed to appear, and though they are still looking for a male lead, he expects things to work out.
One Odenkirk project that hasn't quite worked out, though, is The F***-Up, based on a novel by Arthur Nersesian. Odenkirk owned the rights to it, wrote a script and at one point had Jesse Eisenberg, Juliette Lewis and Michael Shannon attached to star. This was pre-Social Network and Revolutionary Road though, so Eisenberg and Shannon didn't quite have their Oscar cache yet. So Odenkirk had trouble securing financing and his rights to the book ran out. Still, he still holds out hope that his screenplay will be adapted at some point.
Were you Mr. Show fans? As funny as both Odenkirk and Cross are separately, do you think they're better together?