POTD: Crashed AT-AT Snow Fort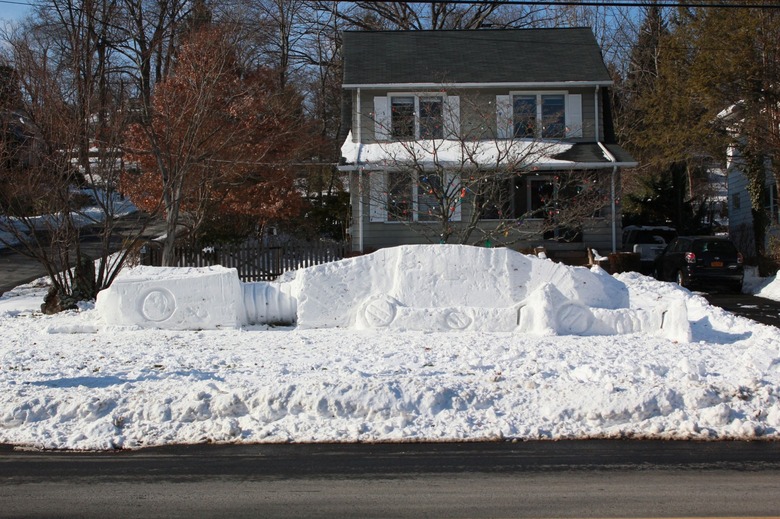 Last week we posted a photo of a Jabba The Hutt snow man found in Spokane, WA. Today Reddit user jabo27 has posted a photo of a Star Wats-inspired snow fort, in the shape of a crashed AT-AT. Here is a few words from the creator:
"I know I know the scale is incorrect, but I wanted to be able to climb inside the head and I would have needed heavy machinery to get enough snow to get the body tall enough. I actually measured out my son's big toy AT-AT to get the different parts to the right ratio, but then that all went out the window when I actually started building it in the yard. At least you can crawl into the head (from the back side), through the neck and up a deck on the body. and then slide down it's ass."
Click the above image to enlarge.