Which Avenger Will Reportedly Cameo In 'Thor'?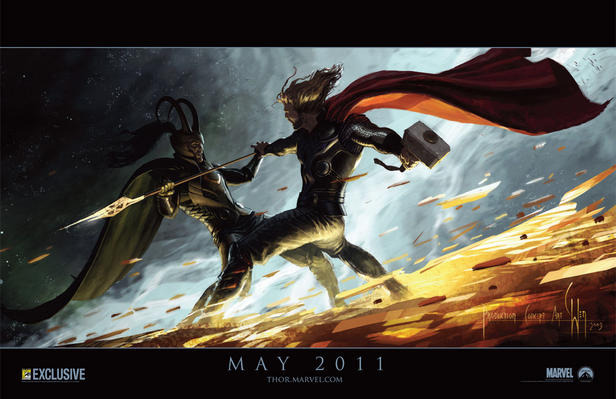 Marvel has established a pattern of having characters show up in small roles before playing a bigger part in later films. The obvious precedent is that Samuel L. Jackson showed up at the end of Iron Man as Nick Fury, then had a larger role in Iron Man 2, and he'll likely be an even bigger presence in The Avengers. Now there's word that another Avenger (not Nick Fury) is going to be seen briefly in Marvel's upcoming Thor. We've kept the info after the break so those who want to be surprised don't have to know too much up front.
The Wrap says that Jeremy Renner will appear in Thor as Hawkeye. In some ways this isn't new, because Jeremy Renner himself mentioned last year that he expected Hawkeye to show up in Thor. But he went back on that statement not long afterward, noting that he wasn't even cast in the role at the time. But he was then cast as Hawkeye, fulfilling his first statement, and the idea that he'd be in Thor lingered as a possibility.
So this is the first vague confirmation that the cameo will be in the movie. The Wrap quotes a source who has seen an early cut of Thor, but there isn't any specific information about how Hawkeye will appear, or in what context.
Audiences will be able to see the evidence for themselves on May 6 2011, when Thor hits theaters.