'The Other Woman' Trailer Starring Natalie Portman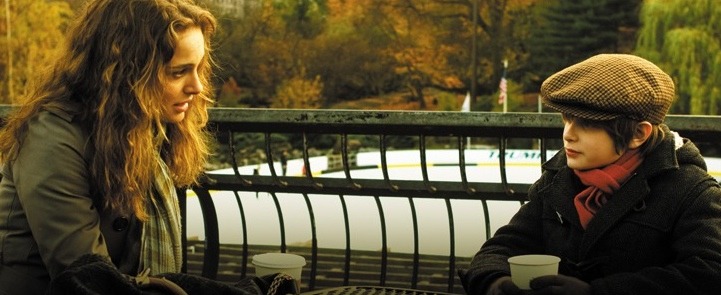 IFC Films has released the movie trailer for The Other Woman, a film adaptation of Ayelet Waldman's novel "Love and Other Impossible Pursuits". The comedy/drama stars Natalie Portman and "details the story of a woman's difficult relationship with her stepson." The film co-stars Lisa Kudrow (Friends), Daisy Tahan (13, Nurse Jackie) and Lauren Ambrose (Six Feet Under). Directed and adapted by Don Roos, writer/director of two underrated movies Bounce and Happy Endings, and the man who wrote the screenplay adaptation of Marley & Me.
I find it slightly suspicious that both the poster and trailer were released on the same day it was revealed publicly that Portman is pregnant and engaged to Benjamin Millepied, who served as choreographer on Darren Aronofsky's Black Swan and was Portman's dance partner in the film. Almost seems like this indie film was trying to latch on to the gossipy news break. The film premiered at the Toronto International Film Festival in September and was met with slightly positive reviews. It was only recently revealed that IFC Films will release the film in limited theaters on February 4th 2011, following a Video On Demand debut on January 1st 2011.
Watch the trailer now embedded after the jump. Please leave your thoughts in the comments below.