New Poster: 'The Other Woman,' Starring Natalie Portman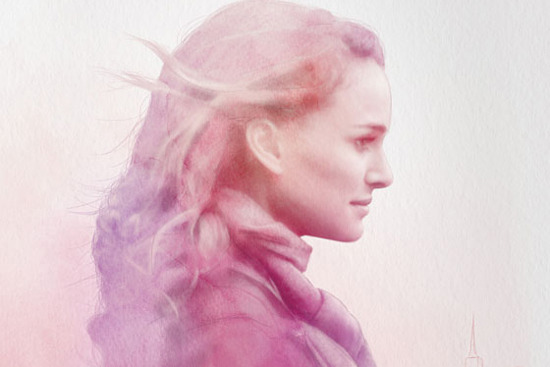 There's all sorts of Natalie Portman gossip news today. She's engaged! She's pregnant! But let's leave the details of that stuff to others, and focus on her work. With some of her best acting yet currently being seen in Black Swan, there may be more interest in Portman than ever — hence her appearance on a couple dozen casting shortlists over the past three months.
In 2011 she's got Your Highness, Thor and No Strings Attached set for release. But before those three will be The Other Woman, formerly called Love and Other Impossible Pursuits. The film hits On Demand on January 1 and theaters February 4. The new poster is after the break.
Don Roos (The Opposite of Sex) directs Scott Cohen and Lisa Kudrow alongside Natalie Portman, in an adaptation of the novel by Ayelet Waldman. The film didn't do all that well at TIFF last year, and has already seen release in a few other countries under the original title.
Here's the synopsis:
The radiant Natalie Portman (CLOSER, BLACK SWAN) lights up the screen in this frank, funny, and heart-wrenching adaptation of bestselling author Ayelet Waldman's novel about life, loss, and family directed by Don Roos (THE OPPOSITE OF SEX, HAPPY ENDINGS).
Emilia (Portman) is a Harvard law school graduate and a newlywed, having just married Jack (Scott Cohen, THE UNDERSTUDY), a high-powered New York lawyer, who was her boss – and married – when she began working at his law firm. Unfortunately, her life takes an unexpected turn when Jack and Emilia lose their newborn daughter. Emilia struggles through her grief to connect with her new stepson William (Charlie Tahan, I AM LEGEND), but is finding it hard to connect with this precocious child. Perhaps the most difficult obstacle of all for Emilia is trying to cope with the constant interferences of her husband's angry, jealous ex-wife, Carolyn (Lisa Kudrow).
[Vulture]