Watch: Ice Age Short Film 'Scrat's Continental Crack-Up'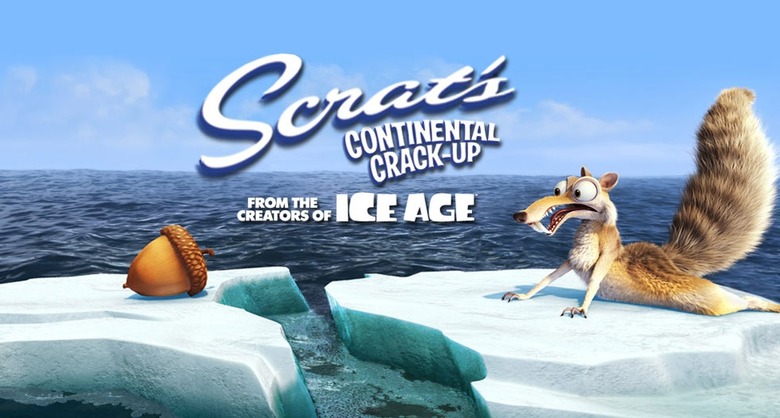 With the release of Gulliver's Travels, Fox attached a 3D short film based on their popular Ice Age series, titled "Scrat's Continental Crack-Up".
One of filmdom's most beloved trios – "Ice Age's" Manny, Diego, and Sid – embark upon their greatest adventure after cataclysm sets an entire continent adrift. Separated from the rest of the herd, they use an iceberg as a makeshift ship, which launches them on an epic seafaring quest. Manny and the gang are challenged like never before to become heroes and do the impossible, as they encounter exotic sea creatures, explore a brave new world, and battle ruthless pirates. And Scrat's reunion with his cursed nut catapults him to places no prehistoric squirrel has gone before.
Now that Guliver's Travels has been in theaters for a couple weeks, Fox has released the short film online for all to enjoy.
Click on the image below to watch "Scrat's Continental Crack-Up" on Apple.com in High Definition: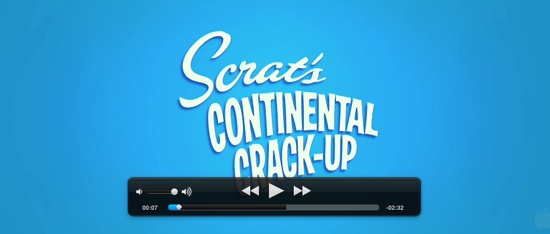 Press release:
"ICE AGE" HEADLINER SCRAT GETS HIS OWN SHORT FILM
SEE SCRAT'S CONTINENTAL CRACK-UP, IN 3D, ONLY AT SHOWINGS OF GULLIVER'S TRAVELS, BEGINNING DECEMBER 25
LOS ANGELES (Tuesday, December 21st, 2010) – It's a world-shaking event: Scrat, the prehistoric squirrel/rat – and breakout star of the blockbuster Ice Age movie franchise — headlines his own short film, SCRAT'S CONTINENTAL CRACK-UP, in 3D. The short can be seen only at showings of the 20th Century Fox comedy Gulliver's Travels, which arrives in theaters everywhere December 25.
The special holiday treat sees Scrat still scrambling after the cursed acorn he's been craving since the first Ice Age film. Only this time, the chase has world-changing consequences. Forget what you've learned in geology about the continents forming as a result of massive tectonic shifts and volcanic eruptions tearing land masses apart. SCRAT'S CONTINENTAL CRACK-UP reveals that these seismic...crack-ups...came about from Scrat's nutty misadventures.
ICE AGE: CONTINENTAL DRIFT, the fourth film in the franchise, is set for release in 3D on July 13th, 2012. The story picks up after Scrat's continental cataclysm, which has triggers the greatest adventure of all for "Ice Age's" intrepid trio — Manny, Diego, and Sid.