Cool Stuff: Space Monolith Action Figure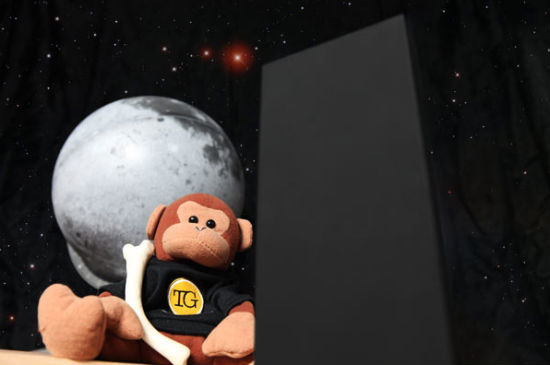 Christmas is right around the corner and though it might be a little too late, this would make the perfect stocking stuffer for any Stanley Kubrick fan in your house. Sporting an incredible zero points of articulation, here's the 2001: A Space Odyssey action figure you've been waiting for: The Monolith! Read a full description and see the packaging after the jump.
You can grab one of these bad boys on ThinkGeek. Here's what it looks like mint in package.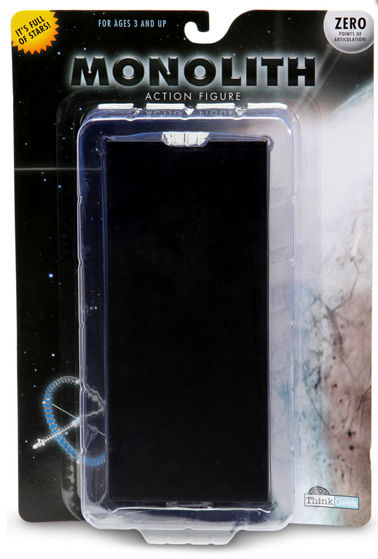 And here's their official description.
2010 – The year toys make contact.
Deep in the heart of Aisle 7 (the action figure aisle), all throughout the 70's, 80's, and 90's, something waited. No one knew it was there, until toy stores began their turn of the century renovations. Then the Monolith Action Figure was discovered. What was it for? Where did it come from? Why wouldn't its barcode scan? No one knew. And no one knows to this day. We here at ThinkGeek have some theories, however. We think the Monolith Action Figures were left by some ancient, extra-galactic, action figure intelligence. We believe, based on our tests (including pH, electromagnetic, and taste) these Monolith Action Figures will eventually cause other action figures to evolve. We're not sure if that means gaining better accessories and articulation, or becoming sentient. Either one is cool in our book. The Monolith Action Figure looks great on your desk, wall, or shelf, and will definitely be the most talked about toy in your collection.Product Features
Properly proportioned to those in the movies 2001 and 2010 (1:4:9 – the squares of the first 3 integers)
Made of semisynthetic, organic, amorphous, solid materials (AKA plastic)
Zero (0) points of articulation
May cause strange magnetic fields, action figure evolution, seeing things filled with stars, and/or more (or it might just sit on your desk doing nothing)
Astronaut in the photo is not included. He's ours. Get your own.
Dimensions: .75" x 3" x 6.75"