Christian Bale To Star In Zhang Yimou's 'Nanjing Heroes'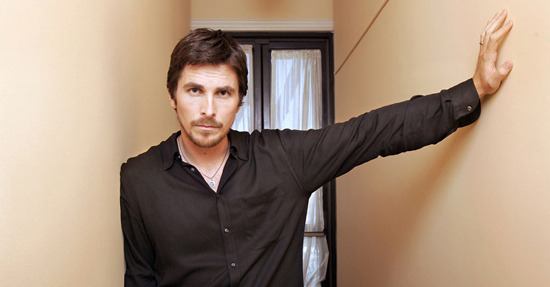 You can see Christian Bale doing some of the best work of his career on screen right now in The Fighter right now, and not too far into 2011 he'll get back into the batsuit for Christopher Nolan. But first, he's going to take a detour to China.
Director Zhang Yimou announced today that the actor will be part of his film Nanjing Heroes, which will begin shooting in January. The film will be the latest Chinese film version of the infamous 1937 incident called the Nanjing Massacre, or the Rape of Nanking, in which Japanese soldiers killed hundreds of thousands of Chinese civilians and soldiers, and raped thousands of women after the capture of the city of Nanjing.
THR says that Mr. Bale will play an American priest, and no other casting has been announced. The $90m film will be one of the biggest productions in Chinese history, with the budget being rought equivalent to that of John Woo's epic Red Cliff. Asked if hiring Christian Bale was a ploy to ensure some international box office for the film, the director said,
It's the overall strategy for Chinese cinema to approach the world and broaden its influence but casting Bale was a coincidence because the script happened to have an English-speaking part in the lead.
Yan and Liu Heng wrote the script; previously they wrote the novel that became Zhang Yimou's film Ju Dou. About 60% of the script is in Mandarin Chinese, and the rest in English. In addition to Christian Bale's character there is a figure named John Rabe, a German businessman who helped Chinese refugees. So that's another potential role for an internationally-recognizable star.
THR also notes that Darkside FX, which has worked on Hugo Cabret, The Pacific, and the last three films from Paul Greengrass, has been hired to work on Nanjing Heroes.