The Lincoln Lawyer Trailer #2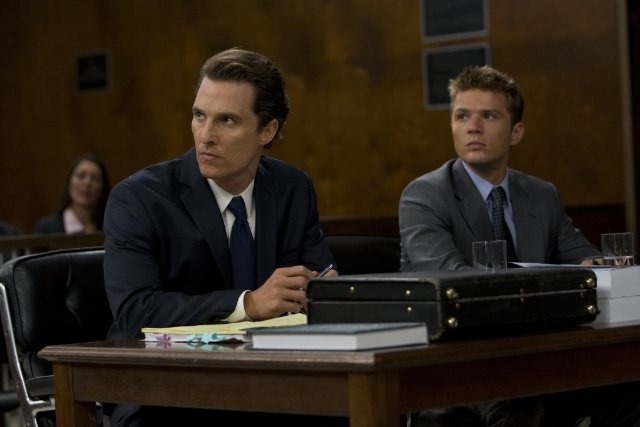 Lionsgate Films have released a second movie trailer for The Take director Brad Furman's big screen adaptation of author Michael Connelly's novel The Lincoln Lawyer. The film stars Matthew McConaughey as a lawyer who "conducts business from the back of his Lincoln town car while representing a high-profile client in Beverly Hills." The movie co-stars Ryan Phillippe, Marisa Tomei, William H. Macy, Bryan Cranston, Josh Lucas, Trace Adkin and John Leguizamo.
Watch the movie trailer now embedded after the jump. Please leave your thoughts in the comments below.
Watch the trailer in high definition on Apple.
OFFICIAL SYNOPSIS:
Mickey Haller (Matthew McConaughey) is a Los Angeles criminal defense attorney who operates out of the back of his Lincoln sedan. Haller has spent most of his career defending garden-variety criminals, until he lands the case of his career: defending Louis Roulet (Ryan Phillippe), a Beverly Hills playboy accused of rape and attempted murder. But the seemingly straightforward case suddenly develops into a deadly game of survival for Haller.
The Lincoln Lawyer will be in theaters nationwide on March 18th, 2011.