Cameron Crowe's 'We Bought A Zoo' Script Came With A Soundtrack By Eddie Vedder And Neil Young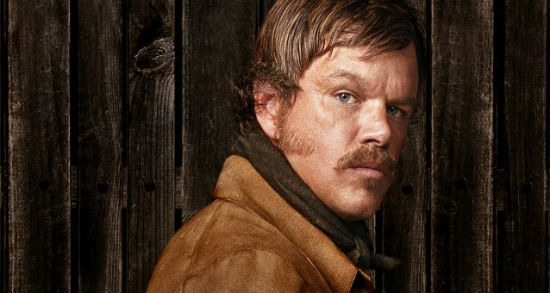 Leave it to Cameron Crowe to make the soundtrack for a movie before he's shot a single frame. In a recent interview with MTV, Matt Damon said that when he got the script to Crowe's new film, We Bought A Zoo, it came with a soundtrack that featured "a lot of Eddie Vedder" and "a lot of Neil Young."
The film, scheduled for release almost one year from today, December 23, 2011, stars shooting next month. It's based on a memoir by Benjamin Mee chronicling how he and his family decided to buy and run a dilapidated zoo after the death of his wife. Written and directed by Crowe, Damon stars as Mee alongside a love interest played by Scarlett Johansson, his brother played by Thomas Hayden Church, and zoo employees Elle Fanning, Patrick Fugit and Angus McFadyen. See Damon's interview and more after the break.
Here's Matt Damon.
In case you can't watch the video, here's the summary. Basically, Damon got a CD of music with the script to We Bought a Zoo and burned it to his iPod so he could listen to it while running in Central Park. When pressed as to what kind of music he was, he dropped the names Eddie Vedder and Neil Young.
Vedder and Young are both very serious, political rockers whose themes and riffs can be simultaneously catchy and thought-provoking. And knowing Cameron Crowe's insane knowledge of music, he didn't make a CD of their hits. He didn't send Matt Damon the Into The Wild soundtrack, Pearl Jam's Ten and Neil Young's Rockin' In the Free World and Down by the River (though Old Man would fit, right?) I'd be willing to be Crowe went deep into each rocker's catalogs so that Damon, and one would assume his other actors, would immediately understand the tone Crowe will be going for.
Much like Scorsese, Tarantino or Wes Anderson, Crowe's use of music is so good that he can take a song that everyone knows, such as Elton John's Tiny Dancer, and completely change our perception of it. Who hears that song now and doesn't think of Almost Famous?
And while there's no guarantee either Eddie Vedder or Neil Young will be on the soundtrack for the film, if Crowe wants them in, he'll get them.
What songs of Vedder's or Young's do you think would fit in We Bought a Zoo? And does this news change your perception of the movie at all?
Thanks to MTV for the quote and The Playlist for the heads up.