Harald Zwart Tapped To Direct 'Bakugan'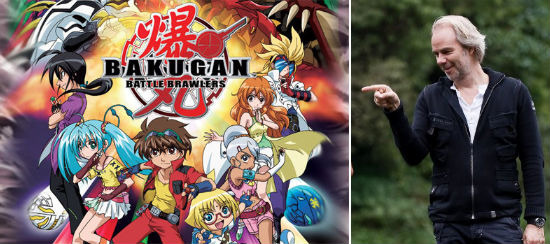 In Hollywood, it's never about what you've done, it's about what you've done lately. Before this summer, Harald Zwart directed One Night at McCool's, Agent Cody Banks and The Pink Panther 2. Not exactly box office or critical bonanzas. Still, he found himself in China directing the remake of The Karate Kid for Sony. From a $40 million budget, that film made almost $400 million worldwide and now Universal is entrusting Zwart with one of their precious possible franchises. He's been tapped to direct Bakugan, based on the popular game and anime show Bakugan Battle Brawlers.
Bakugan Battle Brawlers is a cartoon show that originated in Japan and airs on the Cartoon Network in America. It's about a group of kids who control "marble-like balls that transform into powerful monsters when rolled on game cards," according to The Wrap, which broke the news about Zwart. It's spawned video games, toys, and much more.
Here's how you know you're getting too old. When you read every little description of what Bakugan is, watch videos and still have no clue what the hell is going on. It's probably how our parents felt when we told them we wanted Teenage Mutant Ninja Turtles, Voltron or Mighty Morphin Power Rangers. Seriously, watch the first minute of this and try to make sense of it.
And, really, that is going to be Zwart's biggest task. To take a property that's beloved by kids and adapt it into a film that will please both them as true fans, but also engage adults in some way. That was the challenge M. Night Shyamalan had when he adapted an anime series, Avatar: The Last Airbender, and I'm sure some kids don't even know that another anime series – Dragonball Z – was recently adapted into a live action film. So the track record for this kind of thing really isn't that good.
What do you know about Bakugan? Do you think Zwart is the right man for the job?