Must Watch: Kees Van Dijkhuizen's Cinema 2010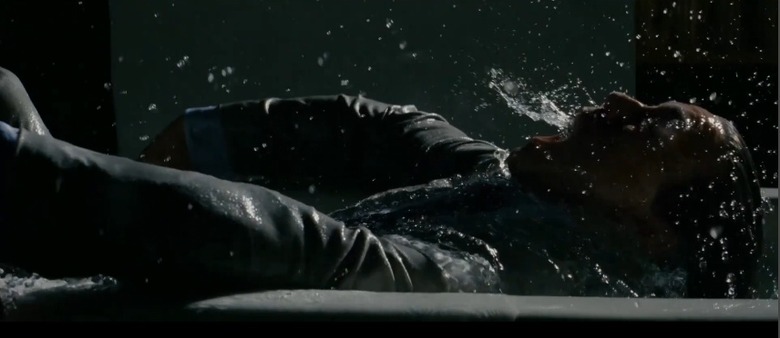 One of the other "best of the year" videos we've featured over past years is created by editor Kees van Dijkhuizen (see the videos for 2008 and 2009), who most recently was commissioned by Fox Searchlight to edit a video to celebrate "15 Years of Fox Searchlight". Gen Ip, editor of 2010's viral sensation Filmography 2010 has cited Kees as one of her inspirations, stating that Dijkhuizen's "film compilations have been particularly outstanding." So now that 2010 is coming to a close, Kees van Dijkhuizen has released Cinema 2010. Here are some words from the editor:
We've reached the end of yet another unforgettable year of movies. Not only did this years movies push boundaries even further, they did so with impeccable risks. In a time of recession and playing-it-safe, films like Inception and The Social Network still found a great audience. But smaller films also, like Blue Valentine, Splice, Buried and Breaking Upwards found a loving audience. It's crazy to think that all these films came out in one year, and so I tried my best do give them each a moment of glory in my latest film retrospective, Cinema 2010.
It's the follow-up to the successful Cinema 2009, which obtained almost a million views on YouTube. 60,000 film fanatics used it to reflect on their year of film on New Years Eve. It was also screened in front of over 300 directors, producers and distributors in Amsterdam. Cinema 2010 perfects what 2009 accomplished; a personal, stylish and extensive summary of a year in film. Hopefully it will surpass Cinema 2009's success, but even if it doesn't, it's still something to look out for. It premiered during the Houston Film Critics Society's annual Award Show on December 18th and was available on YouTube December 21st. The broadcast of the award show on national television will feature Cinema 2010 as well.
Kees van Dijkhuizen's Cinema 2010 is five minutes and a half in length and took over 300 hours to complete. Watch it now embedded after the jump.
Want to know what that one movie was? Check out a (insanely detailed) list over here.