Cool Stuff: GhostButters T-Shirt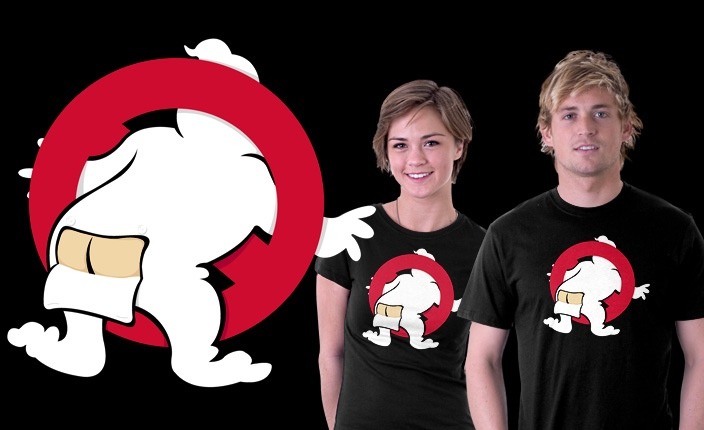 Today's T-Shirt on TeeFury is a Ghostbusters-inspired parody design titled "Ghostbutters" created by DKalderon. Here are some words from the artist:
I always had curiosity about what was behind the ghost, it wasn't until they released the GB2 movie that I found that the ghost had feet, anyhow, I thought it would be fun to draw the ghost with one of those pajamas with open rears (like the one that Marty McFly was wearing in Back to the Future III).
The shirt is available for only $9 plus shipping. The bad news is that the design will only be available today (December 20th 2010) and today only. So act fast. Hit the jump to see the full design.