Rumor Debunked: Harrison Ford Doesn't Want To Kill Off Indiana Jones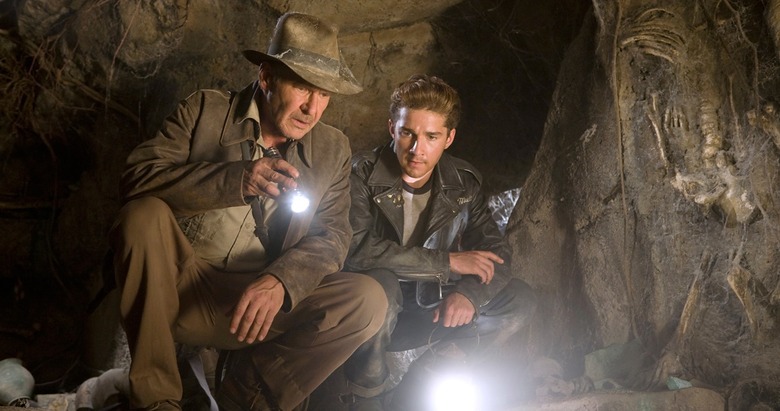 Update: Ford's representatives have denied reports t0 The Huffington Post – this rumor is false. Original story follows below:
ShowbizSpy is reporting that Indiana Jones star Harrison Ford wants his character to be killed off in the fifth installment of the action-adventure franchise. According to the report from the gossip website, Ford told George Lucas and Steven Spielberg that he wants Indy to die in the next film, officially passing the hat to his son (played by Shia LaBeouf in Indiana Jones and the Kingdom of the Crystal Skull).
"George especially is resisting the notion but Steven is considering it. Funnily enough Harrison wanted the same for Han Solo in the final Star Wars but George put an end to it. This time he doesn't have all the say though."
Who knows if there is any truth to this report as many of the Indiana Jones rumors have turned out to be completely false, most recently a June report that the next film would involve a mystery at the Bermuda Triangle.
In June of 2009, co-star Shia LaBeouf told reporters that Steven Spielberg had "cracked" the story for Indiana Jones 5 and that he believed "they're gearing that up." But as far as I can tell, no screenwriter has been hired to turn that idea into a script. Indiana Jones star Harrison Ford reiterated the first part of Shia's previous statement, telling the BBC in March of this year that "Steven [Spielberg] and George [Lucas] and I are sort of agreed on a germ of an idea and we're seeing what comes of it."
Producer Frank Marshall was quick to respond that a script had not even been started, "Once we see that, we'll see. We're not going to wait another 20 years. We'd all love to make another one. I'm anxious to hear the idea!"
In August 2010, Shia claimed that progress is being made on another sequel, a script is being written, he even got called into Spielberg's office to hear the pitch and he likes the idea. Here is what Shia said:
"They're script writing right now," says Shia. "I got called into Steven's office and he pitched a little bit to me and it sounds crazy, it sounds really cool."
And while Spielberg has an idea he's excited about, I'm not even sure a screenwriter has been hired yet. I know there is money to be made, so this will probably eventually happen, no matter if you want it or not (but honestly, it can't be worse than Crystal Skull, can it?). But if Spielberg is going to return to direct, don't expect this project to get off the ground any time soon. And as for Indiana Jones meeting his maker in the next installment? I'm not too sure George and Steven would allow that to happen.