TV Bits: Syfy Canceles 'Stargate Universe;' Jack Huston Becomes 'Boardwalk Empire' Regular; Scott Buck Is New 'Dexter' Showrunner; 'Locke & Key' Adds Sarah Bolger; '24' Movie Script Rejected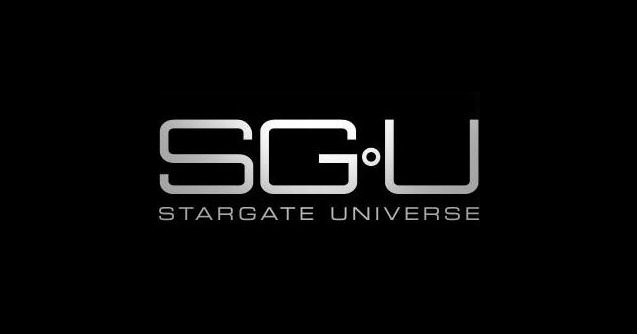 We've got a great deal of TV odds and ends to present to you, so let's kick off with one that is a big deal to those involved: Syfy has decided not to pick up Stargate Universe for a third season, which is a nice way of saying the show is canceled.
A Stargate show has been on the air since 1997, but the numbers for the first season of Universe were low — Stargate SG-1 and Stargate Atlantis, in their best days, had twice the draw of Universe. The final episodes of the show will air as planned. [Variety]
After the break, news on Dexter, Boardwalk Empire, Locke & Key and the proposed 24 spin-off film.
One of the fan favorite characters in Boardwalk Empire is Jack Huston's broken-faced sharpshooter Richard Harrow. He's had five espisodes to build a following this year, and he's been promoted to a series regular for Season 2, so we'll see a lot more of him next year. The actor, who is the grandson of director John Huston, is also cast in David Chase's coming of age musical feature. [Deadline]
As Dexter moves into a sixth season, the show will undergo some behind the scenes changes. Chip Johannessen, showrunner on the just-completed fifth season, will be succeeded by Scott Buck, who joined the show for the second season as a co-exec producer, and was promoted to exec producer for Season 4. [Deadline]
Fox' Locke & Key, which adapts the Joe Hill comic and is produced by Alex Kurtzman and Roberto Orci, already has Miranda Otto in the lead role of Nina Locke, who moves her family to Lovecraft, MA after the clan escapes a traumatic horror, only to find they must face a new traumatic horror. There are three children to cast and one, Kinsey, will now be played by Sarah Bolger (The Tudors).
Mark Romanek directs the pilot from a script by Josh Friedman. [Deadline]
Finally, there's news about the proposed 24 feature film. Earlier this year we heard that Billy Ray was writing a script for the feature, but exec producer Howard Gordon now says that version of the film is dead, because the Billy Ray script, which was a more broad and international story than the show presented, "wasn't the right proposition. It wasn't strong enough or compelling enough to the studio obviously to move ahead with it."
The producer elaborates to Assignment X,
The movie is something that right now I'm not engaged or involved in. The rumors are that [director] Tony Scott has an idea that he is going to run it by or has run it by Kiefer Sutherland. I don't know what the status of it is.