Beyond Cool Stuff: Olly Moss 'Star Wars' Trilogy Posters From Mondo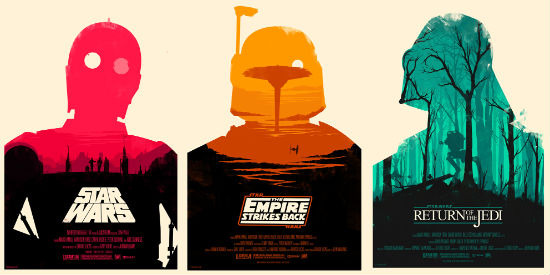 Earlier today, we posted an Olly Moss poster that you can't buy. Little did we know that mere hours later, he'd reveal three that you can at least attempt to buy. And they are exquisite.
The minimalist man behind some gorgeous Lost and Rolling Roadshow posters is the next artist in the Mondo Star Wars series and he's not only created one, he's created three 24 x 36 inch beauties for Star Wars, The Empire Strikes Back and Return of the Jedi.
Each print has a pretty big edition size, 400 each, and cost $50 each. They'll go on sale on Mondo's site Monday December 20 at a random time. Follow @MondoNews on Twitter for the announcement. After the jump, look at the three images in all their glory.
Thanks to Wired for making our day with these prints. Head to their site for a great gallery of the full series, so far, including how quickly each poster sold out.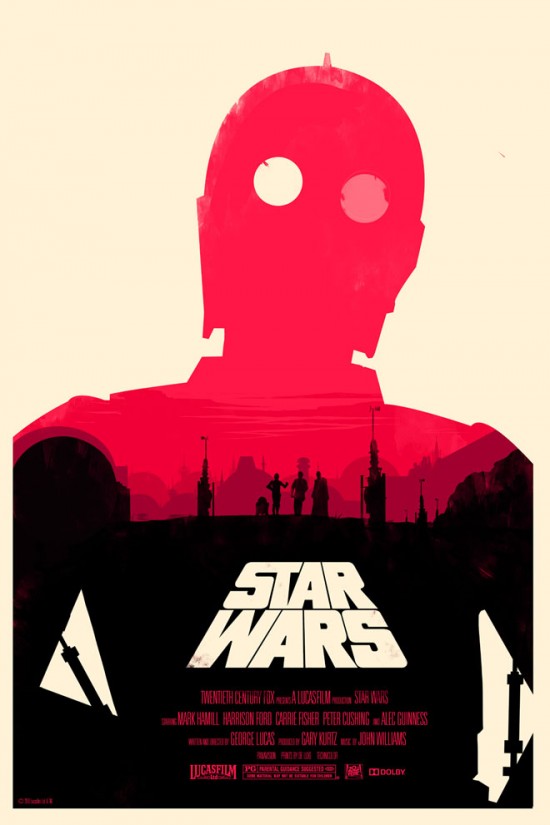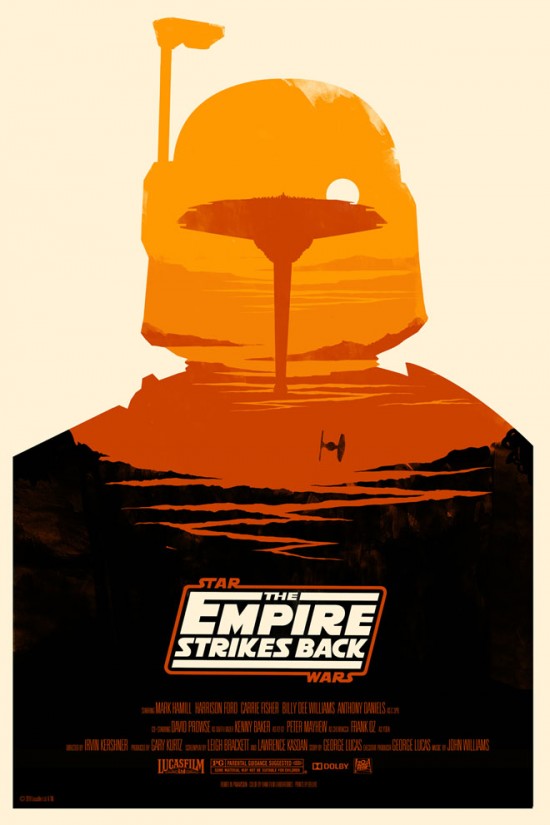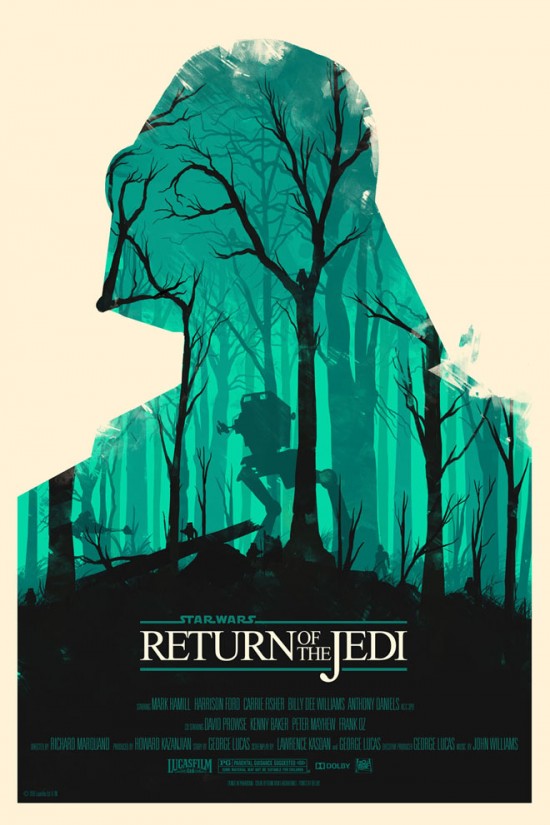 Talking to Wired, Moss – a huge Star Wars fan – had this to say about the prints.
It was so intimidating! There is such a wealth of great Star Wars art out there already, from paid professionals and from enthusiastic fans. I suppose my main aim was to make a set of Star Wars posters that were a little different from what people are used to seeing from the franchise, but still retained that essential Star Wars feel. I started by re-watching the original movies with a sketchbook on my lap, and just sort of went from there. If you're as big a nerd as I am, you just can't say no to Star Wars.
And it's going to be hard for collectors to say no to these prints. What's beautiful about them, like most Moss prints, are the details. Look at Boba Fett's eyes – that's Cloud City. Look at C-3PO's eyes – they're the suns of Tatooine. And the space between his arm and chest could be a Star Destroyer.
According to the piece, there are only two posters left in the series and both will be released before the end of the year. And all I can say is...bring on the Tyler Stout.
I'm totally floored by these posters and I can't be the only one. It's the first time Moss has delivered 24 x 36 inch prints and it suits him. What do you think? Are you going to be F5ing all day on Monday?