Cool Stuff: Olly Moss's Cast And Crew 'Thor' Poster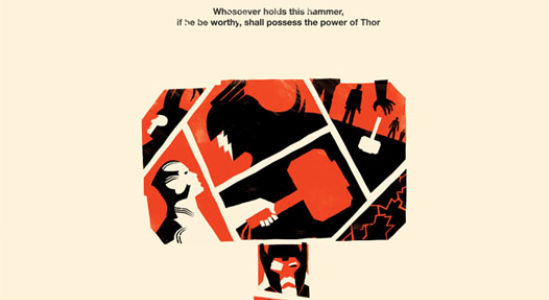 Unfortunately, none of us will ever get a chance to own this beautiful Thor poster designed by Olly Moss. Moss was commissioned by Craig Kyle and Kevin Feige at Marvel Pictures to make a poster that would solely be distributed to the cast and crew of the upcoming superhero film, scheduled for release May 6. A very limited run of 100 of these posters were made and only one person who didn't work on the movie has one.
Check out the full poster after the jump.
Thanks to Harry Knowles and Ain't It Cool News, the aforementioned one person, for the first reveal of this, and then Olly Moss for the high quality image.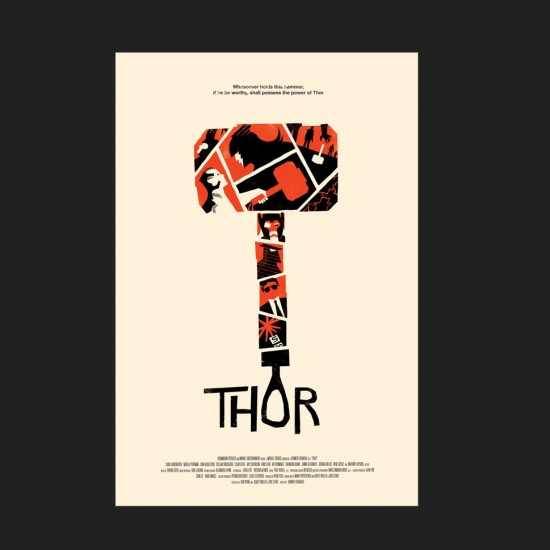 What would you do for a copy of this print? Do you think it'll be re-released?