'The Beaver' Will Open Limited On March 23 And Go Wide On April 8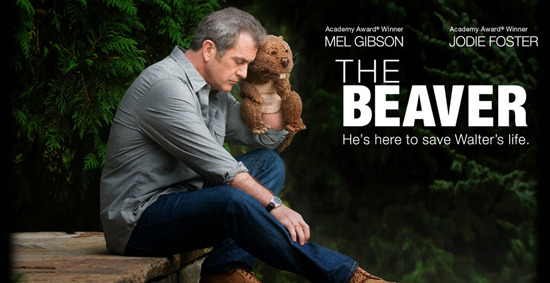 The headline gags just seem to write themselves, but calm down — this is purely a release date post. Summit has announced a date for Jodie Foster's film The Beaver, in which Mel Gibson plays a family man who goes down a dark, angry road before being led back into the family fold by a plush beaver puppet. The film will hit some markets on March 23 2011, and then expand on April 8, with the number of theaters for April 8 likely to be determined based in part on the film's critical and box office performance in the first limited weekend.
So can Mel Gibson sell the story of a guy who cracks up and then finds redemption? Is it completely crazy that the plot for his first post-rant film seems to reflect his own life so closely? Or can you look at The Beaver as just another movie, totally divorced from any real life goings-on? Sound off after the break.
Watch the trailer if you haven't yet, or be content with the following info:
Two-time Academy Award(R) winner Jodie Foster directs and co-stars with two-time Academy Award(R) winner Mel Gibson in THE BEAVER – an emotional story about a man on a journey to re-discover his family and re-start his life. Plagued by his own demons, Walter Black was once a successful toy executive and family man who now suffers from depression. No matter what he tries, Walter can't seem to get himself back on track...until a beaver hand puppet enters his life.
[Deadline]