'Water For Elephants' Trailer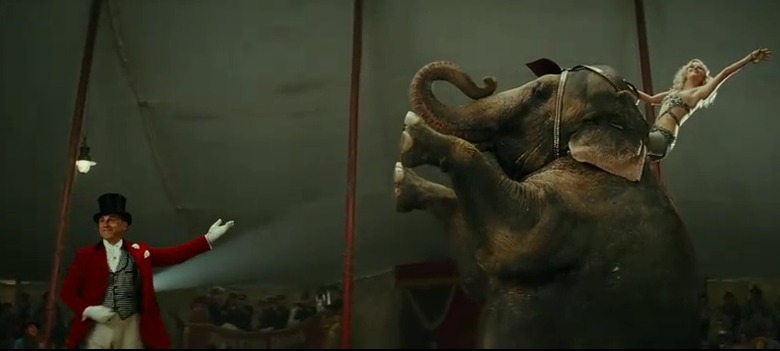 Flashpoint Entertainment has released a movie trailer for Francis Lawrence's big screen adaptation of Sara Gruen's bestselling novel Water for Elephants . The story follows a veterinary student who "abandons his studies after his parents are killed and joins a traveling circus as their vet." The film stars Robert Pattinson, Reese Witherspoon, Christoph Waltz and Hal Holbrook. Watch the trailer now embedded after the jump. Please leave your thoughts in the comments below.
Official Plot Synopsis:
Veterinary school student Jacob (Pattinson) meets and falls in love with Marlena (Witherspoon), a star performer in a circus of a bygone era. They discover beauty amidst the world of the Big Top, and come together through their compassion for a special elephant. Against all odds – including the wrath of Marlena's charismatic but dangerous husband, August (Christopher Waltz) – Jacob and Marlena find lifelong love.
Water for Elephants hits theaters on April 15th, 2011.