LOL: 'Super Mario Bros.' Reimagined As 'Grand Theft Auto' In 'The Brothers Mario'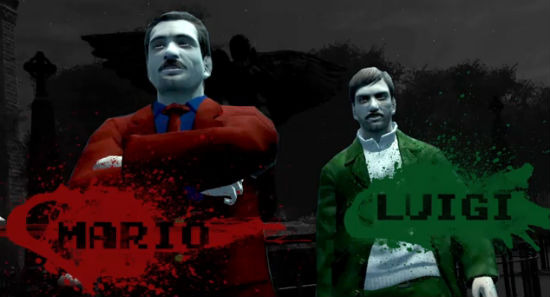 It's such a simple idea. Nintendo's Mario Brothers, Mario and Luigi, are Italian. They fight to save Peach from a formidable organized mob. Put two and two together and you have The Brothers Mario, a 4 plus minute trailer that takes the familiar Super Mario Bros. story and reimagines it through the violence, graphics and game play of Rockstar's Grand Theft Auto series.
Directed by The Country Club, Nathan Kitada and Aaron T. Umetani, not only does this video include all of your favorite Mario references – coins, mushrooms, one-ups, etc. – but even throws in references to several famous action and gangster movies. We'll let you discover those for yourself. You've got to see this video after the jump.
Thanks to The Game Station for the exclusive and Entertainment Weekly for the heads up.
What's your favorite part of this video? What are some of the references you caught?