Release Dates Set For 'Wrath Of The Titans,' 'Drive,' And 'Win Win'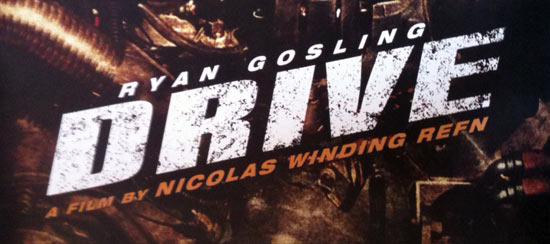 Time to mark up your calendar. Three films, each of which is aimed at a very different audience, have set release dates. Let's get the ugly one out of the way first: Warner Bros. has locked Wrath of the Titans, directed by Jonathan Liebesman, for March 30, 2012 — basically the same place in the calendar that saw the release of Clash of the Titans this year. Liam Neeson will return as Zeus, and presumably Sam Worthington and Gemma Arterton will reprise their roles from Clash as well.
After the break, dates and recap info for Tom McCarthy's Win Win and Nicolas Winding Refn's Drive.
Then there's Win Win, the new film from Tom McCarthy (The Station Agent, The Visitor, Game of Thrones) that stars  Melanie Lynskey, Paul Giamatti, Amy Ryan and Jeffrey Tambor. The film will premiere at Sundance in January, and then open on March 25, 2011.
A synopsis from the Sundance web site:
Struggling attorney Mike Flaherty (Paul Giamatti), who volunteers as a high school wrestling coach, takes on the guardianship of an elderly client in a desperate attempt to keep his practice afloat. When the client's teenage grandson runs away from home and shows up on his grandfather's doorstep, Mike's life is turned upside down as his win-win proposition turns into something much more complicated than he ever bargained for.
Finally, Nicolas Winding Refn's Drive with Ryan Gosling and Carey Mulligan — one of my more anticipated films of 2011 — has been set for September 16, 2011. Wonder what that means for festival appearances for the film. (Mr. Refn's movies have previously done quite well at festivals.) Drive could hit Cannes, but also might have a last-minute spot at Toronto before that 9/16 opening.
The film also features Ron Perlman, Bryan Cranston, Albert Brooks, Christina Hendricks, and Oscar Issac, and has a story that goes like this:
Hollywood stunt driver by day (Ryan Gosling), a loner by nature, moonlights as a top-notch getaway driver-for-hire in the criminal underworld. He finds himself a target for some of LA's most dangerous men after agreeing to aid the husband of his beautiful neighbor, Irene (Carey Mulligan). When the job goes dangerously awry, the only way he can keep Irene and her son alive is to do what he does best—Drive!