Cool Stuff: Jay Ryan's 'Ten Banthas' Star Wars Poster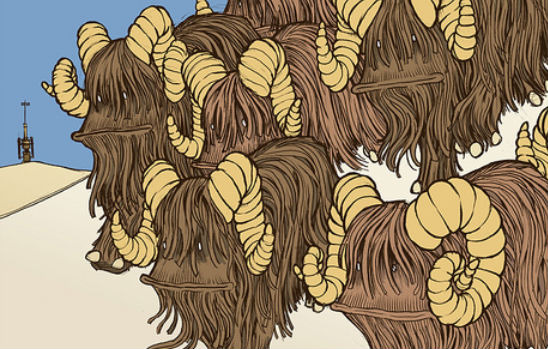 This is arguably my favorite Mondo Star Wars poster yet and it goes on sale today. Ten Banthas dramatizes a simpler time on the planet of Tatooine in the broad, cartoon style that's the signature of artist Jay Ryan. The subtle touches, like the structure in the back and the Star Destroyer in the sky really make this poster pop. It's an 18 x 24 with a small edition size of 175. It costs $50. It goes on sale at some time Tuesday December 14 at Mondo so follow @MondoNews for the exact moment. See the full poster after the break.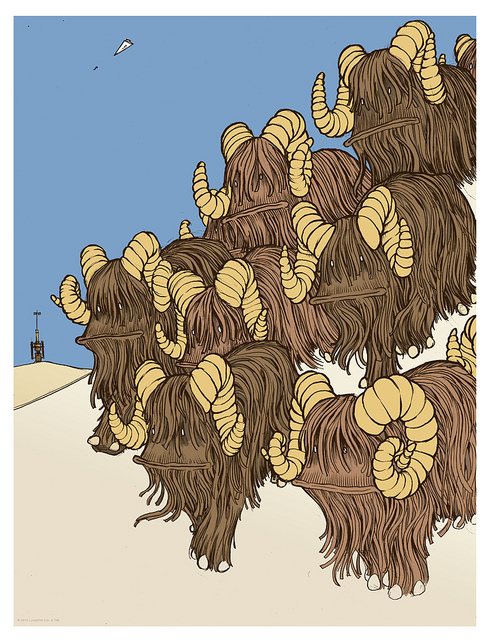 You can see more of Jay Ryan's stuff at his official website.