68th Annual Golden Globe Awards Nominations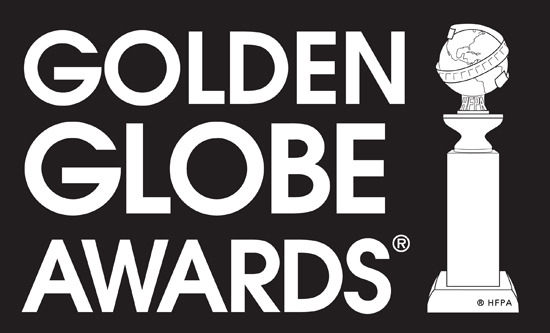 The nominations for the 68th Annual Golden Globe Awards were announced this morning, with announcements by Blair Underwood, Josh Duhamel, and Katie Holmes. The Social Network, The King's Speech and The Fighter scored a handful of nods each. But where's True Grit, which came up with nothing? If nothing else, walk away from this nomination list with the knowledge that The Fighter is a far stronger awards contender than anyone credited it with being just a couple weeks ago. The full list is after the break.
Despite a general sense that the Hollywood Foreign Press Association is a mostly useless, self-serving organization, the HFPA's Golden Globes awards remain an important event. They're considered a semi-useful bellwether for the Oscar nominations and, in fact, last year's Golden Globes predicted 18 out of 20 acting Oscar nominees. That's in part due to the fact that the Globes nominate more actors, as dramatic and comedy/musical categories are honored.
Speaking of useless: there are three major award nominations in comedy/musical categories for The Tourist. Guess the HFPA didn't see Scott Pilgrim or Get Low (funnier and more life-affirming than anything else on the list) or Four Lions. The comedy/musical best picture category is supposed to reward jokes; it isn't supposed to be one.
The Fighter has a stronger presence than Inception which is a slight surprise; no shock, however, that The King's Speech and The Social Network each scored major nominations. Very cool that Emma Stone got a Best Actress (Comedy) nod for Easy A. But where's the Best Picture (Comedy) nod for that film? Most of her fellow nominees represents more HFPA pandering. What, you want Annette Bening, Anne Hathaway and Angelina Jolie to show up at the awards ceremony? Throw 'em some nominations in the comedy category!
The Golden Globe Awards will be handed out on Sunday, January 16, in a ceremony hosted by Ricky Gervais.
Here are the major award nominations for film-related categories. All the TV nominations can be seen on the HFPA website.
BEST PICTURE: DRAMA
Black Swan
The Fighter
Inception
The King's Speech
The Social Network
BEST PICTURE: COMEDY OR MUSICAL
Alice in Wonderland
Burlesque
The Kids Are All Right
Red
The Tourist
BEST DIRECTOR
Darren Aronosfsky, Black Swan
David Fincher, The Social Network
Tom Hooper, The King's Speech
Christopher Nolan, Inception
David O. Russell, The Fighter
BEST ACTOR: DRAMA
Jesse Eisenberg, The Social Network
Colin Firth, The King's Speech
James Franco, 127 Hours
Ryan Gosling, Blue Valentine
Mark Wahlberg, The Fighter
BEST ACTRESS: DRAMA
Halle Berry, Frankie and Alice
Nicole Kidman, Rabbit Hole
Jennifer Lawrence, Winter's Bone
Natalie Portman, Black Swan
Michelle Williams, Blue Valentine
BEST ACTRESS: COMEDY OR MUSICAL
Anette Bening, The Kids Are All Right
Anne Hathaway, Love and Other Drugs
Angelina Jolie, The Tourist
Julianne Moore, The Kids Are All Right
Emma Stone, Easy A
BEST ACTOR: COMEDY OR MUSICAL
Johnny Depp, Alice in Wonderland
Johnny Depp, The Tourist
Paul Giamatti, Barney's Version
Jake Gyllenhaal, Love and Other Drugs
Kevin Spacey, Casino Jack
BEST SUPPORTING ACTRESS
Amy Adams, The Fighter
Helena Bonham Carter, The King's Speech
Mila Kunis, Black Swan
Melissa Leo, The Fighter
Jackie Weaver, Animal Kingdom
BEST SUPPORTING ACTOR
Christian Bale, The Fighter
Michael Douglas, Wall Street 2: Money Never Sleeps
Andrew Garfield, The Social Network
Jeremy Renner, The Town
Geoffrey Rush, The King's Speech
BEST FOREIGN LANGUAGE FILM
Biutiful
The Concert
The Edge
I Am Love
In a Better World
BEST SCREENPLAY
Danny Boyle and Simon Beaufoy, 127 Hours
Lisa Cholodenko and Stuart Blumberg, The Kids Are All Right
Christopher Nolan, Inception
David Seidler, The King's Speech
Aaron Sorkin, The Social Network
BEST ORIGINAL SCORE
Alexandre Desplat, The King's Speech
Danny Elfman, Alice in Wonderland
A.R. Rahman, 127 Hours
Trent Reznor and Atticus Ross, The Social Network
Hans Zimmer, Inception
BEST ANIMATED FEATURE FILM
Despicable Me
How to Train Your Dragon
The Illusionist
Tangled
Toy Story 3
BEST ORIGINAL SONG
"Bound To You" (Burlesque)
"Coming Home" (Country Strong)
"I See The Light" (Tangled)
"There's a Place For Us" (The Chronicles of Narnia)
"You Haven't Seen The Last of Me"  (Burlesque)