The Sound Of Black Swan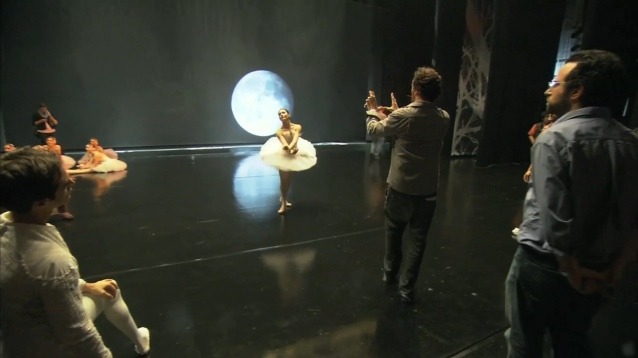 Our friends at the SoundWorks Collection have released an eight minute behind the scenes documentary of the sound of Darren Aronofsky's Black Swan. The featurette focuses on Aronofsky's collaboration with sound designer Craig Henighan to create sounds that would evoke emotion and assist the storytelling. We even get a peek (or listen?) at a few metaphorical easter eggs that Aronofsky/Henighan employed in the film. Watch the video now embedded after the jump.
Movie Synopsis:
A New York City ballet company is producing Swan Lake, and director Thomas Leroy (Vincent Cassel) decides to replace prima ballerina Beth MacIntyre (Winona Ryder) and is in the process of casting for the lead role of the Swan Queen. Dancer Nina (Natalie Portman) lives with her overbearing mother and former ballerina Erica (Barbara Hershey), who puts pressure on her daughter to succeed where her career failed. Nina finds competition in new dancer Lily (Kunis) and struggles with the stress by apparently mutilating herself.
Swan Lake requires a ballerina who can play the innocent White Swan, which fits Nina, and the sensual Black Swan, which fits Lily, but Nina gets the part after she violently rebuffs the sexual advances of Leroy. The dancers' rivalry changes into a bizarre friendship as the show's debut approaches, and Nina begins being overtaken by dark revenge fantasies against Lily and starts to lose her grip on reality.