First Look: Simon Pegg And Paula Patton In 'Mission: Impossible – Ghost Protocol'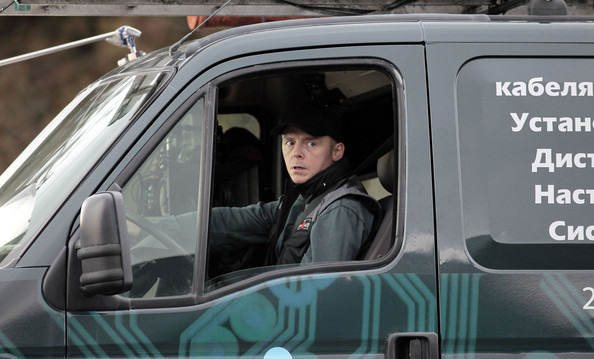 Here's your first look at Simon Pegg in Mission: Impossible – Ghost Protocol, in which the actor reprises the role he originated as a very small appearance in Mission: Impossible III.
This time out he seems to be taking a more active role, as Pegg, Paula Patton and Tom Cruise were all photographed while shooting a scene in Vancouver, Canada. Based on the similar outfits sported by Pegg and Patton, as well as that van, decorated like a service for some sort of security firm, the obvious conclusion to draw is that his character is drawn out into field work. More photos, but not many more clues, are after the jump.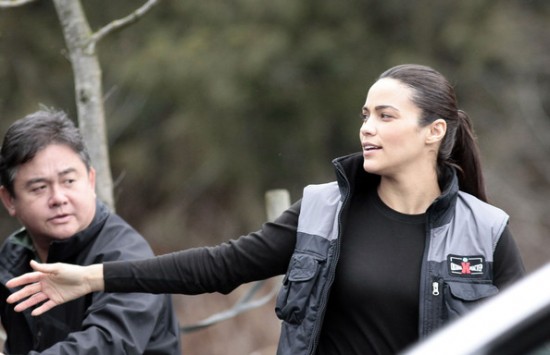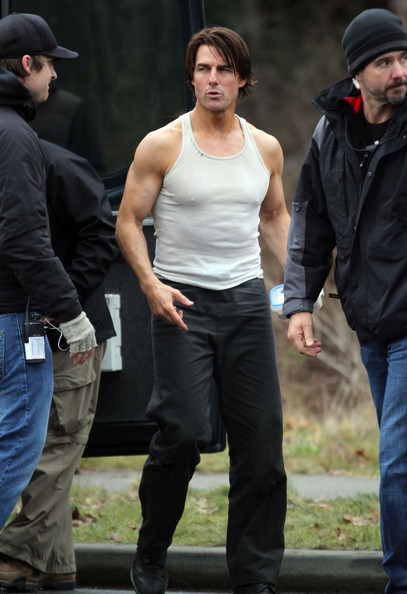 Brad Bird (The Iron Giant, The Incredibles) is making his live-action directing debut with Mission: Impossible – Ghost Protocol, which also features Jeremy Renner, Ving Rhames, Josh Holloway, Anil Kapoor, Léa Seydoux, and Vladimir Mashkov. The film will release on December 16, 2011.