Casting Bits: Colin Firth In 'Gambit,' Plus New Casting For 'Safe House,' 'We Bought A Zoo' And 'The Hangover: Part II'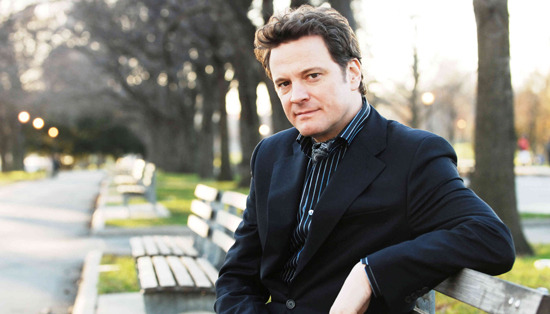 Colin Firth is edging closer to genuine leading man status, thanks in part to big awards season recognition for films like A Single Man and The King's Speech. It's a transformation that will take another big step if he takes the lead role in Gambit, a heist thriller remake scripted by Joel and Ethan Coen. We've reported on the film in the past, most recently when The Last Station director Michael Hoffman came on to direct.
Now Deadline says Colin Firth is in talks for the lead role of a cat burglar who wants to rob a billionaire. He enlists the help of a waitress who is a dead ringer for the rich guy's late wife. (Michael Caine and Shirley MacLaine played the roles in the '66 original.) Sounds like a perfectly good choice for me. As anything that puts an actor who is very versatile with dialogue into a Coen-scripted project is to be applauded.
After the break, more casting for Cameron Crowe's We Bought A Zoo, and Safe House, which is already set to star Denzel Washington and Ryan Reynolds.
Angus McFayden is now in talks to join Matt Damon in We Bought A Zoo; he would play the zookeeper of the Dartmoor Wildlife Park, which Benjamin Mee (Damon) buys, moving his wife and children to the grounds after his wife is diagnosed with a terminal illness. (There have been conflicting reports about Scarlett Johannson playing his wife, or playing another woman who works at the zoo; I believe it is the latter.) Elle Fanning, Patrick Fugit and Thomas Haden Church are also cast. [Variety]
Safe House, directed by Snabba Cash helmer Daniel Espinosa, has snagged Tim McGraw, fresh from his turn in Country Strong. The singer-turned-actor hasn't revealed what role he'll play in the film that features Ryan Reynolds as the CIA agent tasked with moving criminal Denzel Washington from one safe house to another. [ComingSoon]
Finally, newcomer Mason Lee has been added to the cast of The Hangover: Part II, which is currently shooting in Thailand. He'll play "the future brother-in-law to Ed Helms' Stu character," which might tell you all you need to know about the basic plot setup of this sequel. [Variety]