First Look: Emma Watson In 'My Week With Marilyn'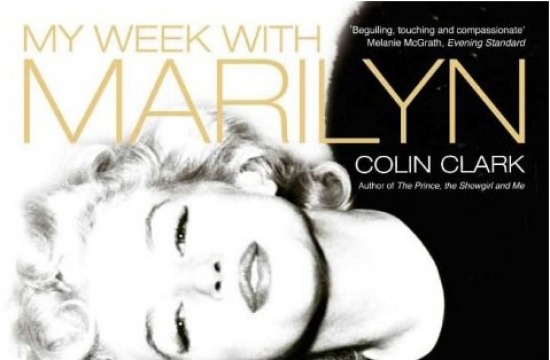 We've already seen what Michelle Williams looks like as Marilyn Monroe, but we have yet to see Emma Watson... until now. Check out the first photo of Watson in the film after the jump, along with a clip from our roundtable interview with Watson in November, where she talks about her part in My Week with Marilyn.
This is Watson's first and only live-action film role has been Hermione Granger in the Harry Potter films. (She did voice a character in one animated film, The Tales of Desperaux, which is the break the Potter-only streak.) Watson plays Lucy, "a wardrobe assistant working behind the scenes during the making of The Prince And The Showgirl in 1956." My Week With Marilyn is based upon a memoir written by Colin Clark (played by Eddie Redmayne), who was assistant to Laurence Olivier (Kenneth Branagh) at the time of the production of that film. When Marilyn Monroe (Michelle Williams) came to London to appear in the movie, Clark shepherded the actress around town.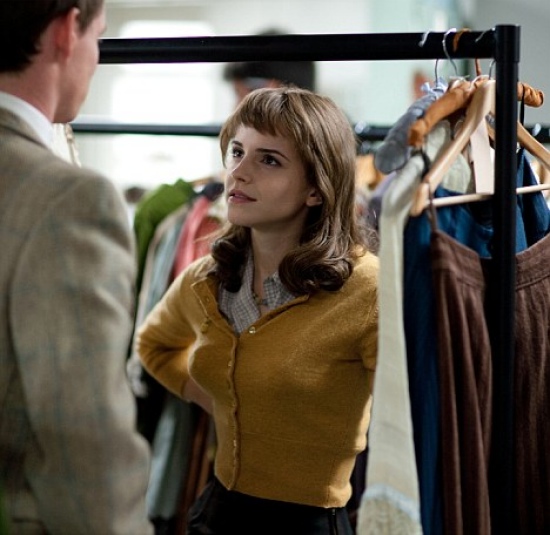 The photo comes from The Daily Mail. Here is our interview excerpt:
Have you done another movie since Harry Potter?
Emma: I did, I just did a film called My Week with Marilyn
Marilyn Monroe?
Emma: Yeah. I don't play Marilyn though. Michelle Williams plays Marilyn. That woman has some serious—I don't know she's got guts to do that.
And you play her best friend?
Emma: No, I play um, the film is about Colin Clark who was a runner on one of her movies and they had this kind of thing. But at the beginning of the movie he falls for the wardrobe assistant—moi—and then he runs off with Marilyn and dumps me for a while and then he gets older and wiser and comes back and begs for forgiveness and I give him another chance.
Was it hard to say yes to the role or was it so easy?
Emma: So easy. I was coming back on the train from Paris having just done a photo shoot and I was exhausted and the last thing I wanted to do was read a script. And my agent called me up and was like "please just read the script, you won't regret it, please just read it." I so didn't want to, and the minute I opened it up I couldn't put it down. And the part was small but really interesting and had like a really good character arc and was really well formed even though it had a few scenes. And I called her straight back and was like "yes alright you were right. I'm in I'm in I'm in." So it was nice. Yeah I was offered the part so that was amazing.
You could do it with your Mia Farrow haircut?
Emma: I had to wear a wig. I was trying right up until the last second to persuade Simon Curtis (director) that I should have short hair but he said it was too sophisticated.