Max Minghella And Jeffrey Wright Join George Clooney's 'The Ides Of March'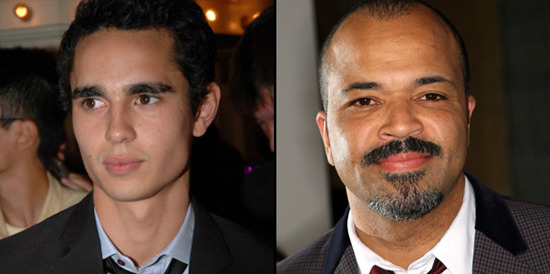 George Clooney's The Ides of March, based on the play Farragut North, is gathering steam. It quickly found funding, then was picked up for US distribution by Sony well before a frame of film had even been shot. (Cameras roll, or record to hard disk – whatever – next year.) Now the film has two more cast members to complement George Clooney, Ryan Gosling and Marisa Tomei: Max Minghella and Jeffrey Wright have both signed on.
Deadline reports that Max Minghella, who was quite good in The Social Network as the business partner of the Winkelvoss twins, is now in the cast, but doesn't specify what role he'll play. And the Daily Mail, via The Playlist, claims Jeffrey Wright also has an unspecified role.
So, those two add to a cast led by Ryan Gosling playing Stephen Meyers, the young campaign mastermind to Governor Morris (George Clooney), who is campaigning for the Democratic Presidential nomination. Paul Giamatti is a rival candidate's campaign leader. Marisa Tomei plays a New York Times reporter and Evan Rachel Wood an intern with whom Ryan Gosling's character has a liason. When the project was first announced, Philip Seymour Hoffman was said to be locked as the campaign boss for Governor Morris, but he wasn't confirmed by a prior press release, though his name still appears in conjunction with the film. So we'll keep him in the lineup. George Clooney wrote the script with frequent creative partner Grant Heslov.
George Clooney is obviously attracted to serious, relevant material, but given that his best directorial effort is easily Good Night, and Good Luck, I'm eager to see what he does with this material, which Beau Williamson wrote based on his experience on the 2004 Howard Dead campaign for the Democratic presidential nomination.