Matt Damon In Talks For Neill Blomkamp's 'Elysium'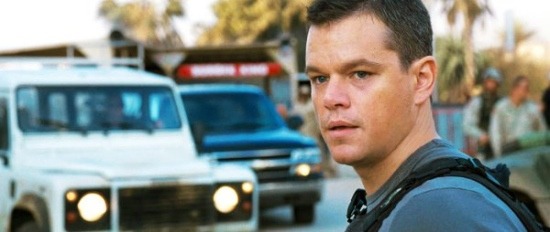 We know that Neill Blomkamp has his District 9 star Sharlto Copley set to appear in his next film, Elysium. But it looks like he won't be the star of the movie. Matt Damon is now in talks to take the lead role in the picture.
Deadline implies that there is more major casting to come, saying that Media Rights Capital, which is financing the film, will take it to distributors next year "when it has its major cast."
Matt Damon is a great choice, especially if Neill Blomkamp plans to film Elysium using the seat of the pants style of District 9. After making three films with Paul Greengrass, the actor should be right at home in that sort of environment. The main issue may be scheduling, as Mr. Damon has Cameron Crowe's We Bought a Zoo and Steven Soderbergh's Liberace to shoot next year. Adding Elysium would make quite a nice, busy 2011 for Damon.
We still know very little about Elysium, so all I can do is recap things that have been said by the director over the past year and change:
...I've got one science fiction idea that I'm absolutely in love with, which I'm pretty sure is going to be my next film. 99% sure...It's totally original, it's my own story...It's set on another planet, but it's cool. It's violent, very violent, and very unique hopefully. We'll see.
...It is science fiction and it has many sociopolitical ideas that interest me. Those ideas are wrapped up inside something that is like a Hollywood action film...The setting for the next film takes place 150 years from now. There are two cities that I'm choosing between. They would play as themselves. They are not in South Africa.
...Hopefully, this will be a bit unique, very much a reflection of me. It is absolutely another science fiction film, quite different from District 9, but some of the blending of genres and the tone might be within the same realm.