/Film LA: Los Angeles Film School Sued For Misrepresenting Jobs At Apple Store; Trying To Move Hollywood Farmer's Market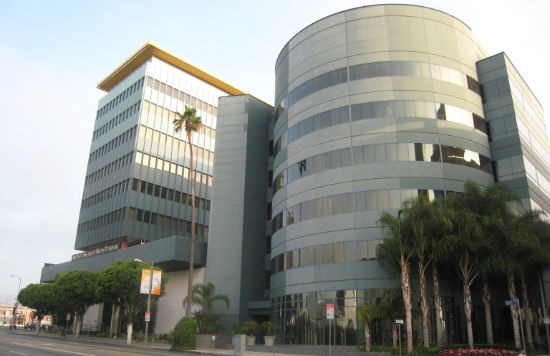 For a student, cheating is probably the worst thing they can do at school. But what happens when the schools cheat their students? A big, fat lawsuit, that's what.
Reuters is reporting a class action lawsuit has been filed against the Los Angeles Film School and Los Angeles Recording School claiming students were bribed into lying that jobs as sales clerks at both the Apple Store and Guitar Center were considered "creative positions" in order to keep the school's academic accreditation. Read more after the jump.
According to the Reuters article, both the Los Angeles Film School and Recording School, which are under the same corporate umbrella, promise "900 hours of instruction from an a accredited school" and are required to maintain a career development department that keeps "a curriculum designed to prepare students for the pursuit of internships and entry level employment."
So, basically, students pay between $18,000 and $23,000 in tuition for 900 hours of education and the chance at a job but, some of those jobs ended up being at the Apple Store and Guitar Center. Then in order to get students to sign forms that would qualify those jobs at "creative," the school offered them Target and Best Buy gift cards. This was all so the school could fool the governing board that handles accreditation, the ACCET, into believing it was providing the job opportunities it promises.
Obviously, this is all alleged at this point. We (and Reuters) are just reporting the lawsuit that has been filed against the school.
No matter how much of this is true or not, the lawsuit really couldn't come at a worse time for the Film School as they're also mired in some controversy over wanting the legendary weekly Hollywood Farmer's Market, which occupies the street outside the school every Sunday morning, to be moved. Their reasoning? So students can get into labs and do work. On a Sunday morning. Read more about that debacle here.
In today's economy, jobs are so hard to come by one would think the school could somehow adapt their curriculum so they don't have as much responsibility. Wouldn't that be the more obvious route to take before bribing students with gift cards? How long did they think that would go unnoticed when mommy and daddy paid little Junior's $23,000 tuition?
On the flip side, I know plenty of people who've been out of college for years who still don't have jobs, especially in entertainment and especially in Los Angeles. Getting a job in entertainment, especially straight out of college, is a one in a million shot. Most people work for free for a long time before anyone in entertainment takes them seriously. Students must know that. One would think, even though the jobs aren't creative, they'd be at least somewhat happy working somewhere as cool as The Apple Store or Guitar Center. Maybe not for school credit and it's surely not the kind of job they might have envisioned moving to Los Angeles to study film or music but at least it's a job. Plus they can buy some sweet DVDs at Best Buy with that handy new gift card!
I kid, I kid. The school is most certainly in the wrong if this is true but I don't think either side looks particularly good.
This is surely a case I'm going to keep an eye on though...literally. I walk down to the film school from time to time to catch a screening with Q&A and shop in the farmer's market. What are you thoughts on this lawsuit, the schools' actions and the students suing the school? Plus, are you as disappointed as I am that I couldn't figure out one place to work a Genius Bar joke into this entire article?