First Official Photos: 'Pirates Of The Caribbean: On Stranger Tides'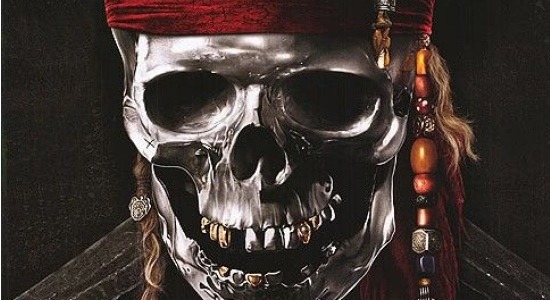 Walt Disney Pictures has premiered the first official production photos from the next installment of the Pirates of the Caribbean series, Pirates of the Caribbean: On Stranger Tides, in the latest issue of USA Today. Check them out now after the jump.
The adventure this time around follows Jack Sparrow's quest for the Fountain of Youth. Here are some plot details learned from the USA Today set visit articles:
Penelope Cruz plays Angelica, a Jack Sparrow's "wicked former flame", the daughter of Blackbeard (Ian McShane) and a "onetime Sparrow paramour." Described by Co-screenwriter Terry Rossio as "a kindred spirit who is a con artist at heart as well. She's not only a romantic interest, but an equal and effective adversary."
Barbossa (Geoffrey Rush) has been recruited by King George II (Richard Griffiths) to join the mission, "meaning Sparrow's old nemesis has gone corporate, 1750s-century style."
The film begins with Jack Sparrow (Johnny Depp) caught and dragged into the Painted Hall of the Old Royal Naval College to meet King George II who "wants him to seek the Fountain of Youth." The meeting goes "badly." Sparrow later joins "his ex and her surly father to try to locate the Fountain of Youth."
Producer Jerry Bruckheimer on the film's mermaids: "These mermaids are ferocious. On the surface they're beautiful, but once you get them underwater, they turn pretty scary."
Co-screenwriter Terry Rossio confirms this journey is a standalone story: "The three previous films are a trilogy, with an intricate, interwoven tapestry of characters. I would call this a stand-alone type of story."
Head over to USA Today to read the full articles. The first movie trailer will premiere Monday December 13 before being attached to prints of TRON: Legacy across the world on December 17.
Previously:

Official Plot Synopsis:
In this action-packed tale of truth, betrayal, youth and demise, Captain Jack Sparrow crosses paths with a woman from his past (Penelope Cruz), and he's not sure if it's love–or if she's a ruthless con artist who's using him to find the fabled Fountain of Youth. When she forces him aboard the Queen Anne's Revenge, the ship of the formidable pirate Blackbeard (Ian McShane), Jack finds himself on an unexpected adventure in which he doesn't know who to fear more: Blackbeard or the woman from his past.
Terry Rossio and Ted Elliot's screenplay is based on Tim Powers' pirate novel On Stranger Tides which was optioned by Disney years ago. The novel tells the story of Blackbeard and the Fountain of Youth. Here's the plot of the novel:
Puppeteer John Chandagnac, bound for Jamaica to recover stolen money from his uncle, becomes Jack Shandy after pirates attack his ship and force him to join their crew. Shandy's struggle to accept his new life grounds the story for readers, even as Blackbeard and vodun magicians whisk everyone away to dreamlike lands where the Fountain of Youth itself awaits. The chaotic sea battles sing, though at times key events happen so quickly that they get lost in the shuffle as Jack tries to comprehend where he's going and what's at stake.
Jerry Bruckheimer is producing and Rob Marshall is directing. The announced cast includes Johnny Depp, who is reprising his role of Captain Jack Sparrow, Ian McShane who will play Edward Teach, better known as the legendary pirate Blackbeard, a notorious black-bearded pirate who operated around the West Indies and the eastern coast of the American colonies during the early 1700s, and famously piloted the ship Queen Anne's Revenge, Penelope Cruz, who will be playing Blackbeard's daughter, "Sparrow's foil and equal in many ways", and French Actress Astrid Bergès-Frisbey who will play a beautiful and alluring young mermaid named Syrena.
Stephen Graham (Public Enemies, This Is England, Gangs of New York, Band of Brothers and Snatch) will be "Scrum, a Machiavellian pirate," who'll be "a sidekick to Johnny Depp's Captain Jack Sparrow." British actor Sam Claflin (The Pillars of the Earth in Budapest) will "star in the key role of Philip, a youthful missionary." Rolling Stones guitarist Keith Richards has filmed a return as Sparrow's father: Captain Teague.  Richard Griffiths (Withnail & I, Harry Potter films) plays King George II.
The film is being shot on location in Hawaii, Great Britain and Los Angeles with 3D cameras. Pirates of the Caribbean: On Stranger Tides will hit theaters on May 20th 2012.