Sundance Comes To Your Town With Sundance Film Festival USA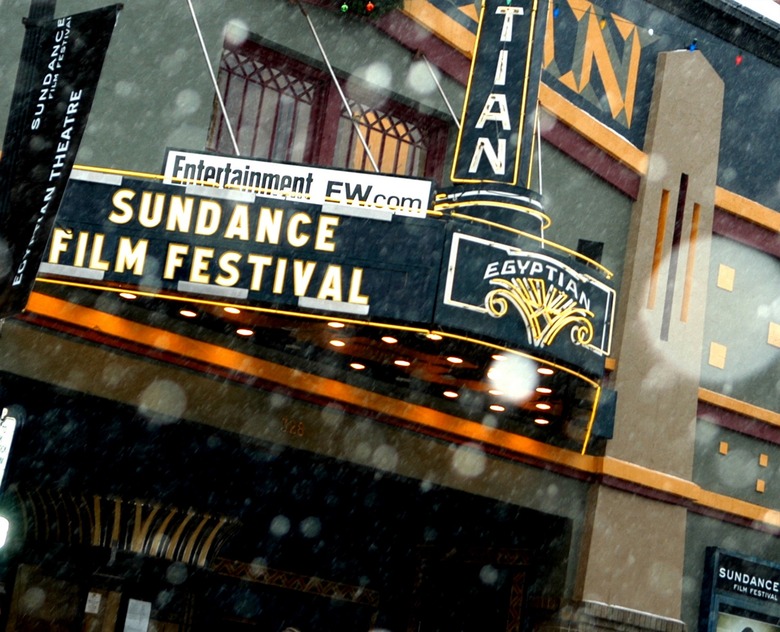 The 2011 Sundance Film Festival is fast approaching and if you can't make it to Utah yourself, the festival is bringing some of its highest profile films to a city near you.
The largest and most important U.S. film festival will take place from January 20-30 in and around Park City, Utah and the selection of films this year is nothing short of remarkable. In competition there are films like Michael Rapaport's Tribe Called Quest documentary Beats, Rhymes and Life, and Vera Farmiga's Higher Ground, out of competition there are films like Kevin Smith's Red State and Morgan Spurlock's documentary The Greatest Movie Ever Sold and even the short film selections have films with stars like Will Ferrell, Jack Black, Julia Stiles and Isabella Rossellini. And that's not even beginning to scratch the surface. All in all, over 200 brand new movies will be screening at the festival and, if you are a film fan, you owe it to yourself to get up to Utah at some point for this momentous annual event.
If you can't, though, there are two options. The first is to keep you browser locked onto /Film because we'll have extensive coverage. Or, if you live in Ann Arbor, Michigan, Brookline, Massachusetts, Brooklyn, New York, Chicago, Illinois, Los Angeles, California, Madison, Wisconsin, Nashville, Tennessee, San Francisco, California or Seattle, Washington, just head to your local theater. On January 27, those cities are going to host special screenings of high profile films will be premiering at Sundance. It's the Sundance Film Festival USA program. Get all the specifics after the break.
"A major component of the Sundance Institute mission is to expand and engage audiences for independent storytelling," said Keri Putnam, Executive Director, Sundance Institute in a news release. "Sundance Film Festival USA is an extension of the Institute's year-round support of independent theaters across the country – designed both to provide people with access to films premiering at the Festival, and to encourage interaction between artists and audiences."
To that aim, here are the films that will be playing in each of the cities listed above complete with their stars and more. Tickets for all the films are available through each theater's individual box office, which is linked.
Win Win / U.S.A. – Ann Arbor, MI – Michigan Theater www.michtheater.org
Director and screenwriter: Tom McCarthy, based on the story by Tom McCarthy and Joe Tiboni – When a disheartened attorney moonlighting as a high school wrestling coach stumbles across a star athlete, things seem to be looking up. That is, until the boy's mother shows up fresh from rehab and flat broke, threatening to derail everything. Cast: Paul Giamatti, Amy Ryan, Bobby Cannavale, Jeffrey Tambor. World Premiere
My Idiot Brother / U.S.A. – Brookline, MA – Coolidge Corner Theatre www.coolidge.org
Director: Jesse Peretz; Screenwriters: Evgenia Peretz and David Schisgall – After serving time for being conned into selling pot, Ned successively moves in with each of his three sisters as he tries to get back on his feet. His best intentions quickly bring the family to the cusp of chaos and ultimately the brink of clarity. Cast: Paul Rudd, Elizabeth Banks, Zooey Deschanel, Emily Mortimer. World Premiere
Kaboom / U.S.A. – Brooklyn, NY – BAM www.bam.org
Director and screenwriter: Gregg Araki – A science fiction story centered on the sexual awakening of a group of college students. Cast: Thomas Dekker, Haley Bennett, Chris Zylka, Roxane Mesquida, Juno Temple. U.S. Premiere
The Music Never Stopped / U.S.A. – Chicago, IL – Music Box Theatre www.musicboxtheatre.com
Director: Jim Kohlberg; Screenwriters: Gwyn Lurie and Gary Marks, based on the story "The Last Hippie" by Oliver Sacks – A father struggles to bond with his estranged son who suffers a brain tumor that prevents him from forming new memories. He learns to embrace his son's choices and to try to connect with him through the power of music. Cast: J.K. Simmons, Julia Ormond, Cara Seymour, Lou Taylor Pucci, Mia Maestro. World Premiere
The Details / U.S.A. – Los Angeles, CA – Vintage Cinemas Vista Theatre (323) 660-6639
Director and screenwriter: Jacob Aaron Estes – When a family of hungry raccoons begin feasting on the worms living under the sod of a young couple's backyard, the pest problem sets off a wild and absurd chain reaction of anxiety, infidelity, organ donation and other assorted mayhem. Cast: Tobey Maguire, Elizabeth Banks, Laura Linney, Ray Liotta, Dennis Haysbert, Kerry Washington. World Premiere
Like Crazy / U.S.A. — Madison, WI – Sundance Cinemas Madison www.sundancecinemas.com
Director: Drake Doremus; Screenwriters: Drake Doremus and Ben York Jones – A young American guy and a young British girl meet in college and fall in love. Their love is tested when she is required to leave the country and they must face the challenges of a long-distance relationship. Cast: Anton Yelchin, Felicity Jones, Jennifer Lawrence, Charlie Bewley, Alex Kingston. World Premiere
Letters from the Big Man / U.S.A. – Nashville, TN – The Belcourt Theatre www.belcourt.org
Director and screenwriter: Christopher Munch – An artist and government hydrologist surveying a remote part of southwestern Oregon befriends a sasquatch man and must take bold steps to protect his privacy, as well as her own. Cast: Lily Rabe, Jason Butler Harner, Isaac C. Singleton Jr., Jim Cody Williams, Fiona Dourif. World Premiere
Connected: An Autoblogography about Love, Death & Technology / U.S.A. – San Francisco, CA – Sundance Kabuki Cinemas www.sundancecinemas.com
Director: Tiffany Shlain; Screenwriters: Tiffany Shlain, Ken Goldberg, Carlton Evans and Sawyer Steele – Connected is an exhilarating stream-of-consciousness ride through the interconnectedness of humankind, nature, progress and morality at the dawn of the 21st century. For centuries we've been declaring independence. With insight, curiosity, and humor, the film explores whether it's time to declare our interdependence. World Premiere
Cedar Rapids / U.S.A. – Seattle, WA – The Egyptian Theater and special post-festival screening in Ann Arbor, MI – Michigan Theater (date TBA) http://www.landmarktheatres.com/market/Seattle/EgyptianTheatre.htm and www.michtheater.org
Director: Miguel Arteta; Screenwriter: Phil Johnston – A wholesome and naive small-town Wisconsin man travels to big city Cedar Rapids, Iowa to represent his company at a regional insurance conference. Cast: Ed Helms, John C Reilly, Anne Heche, Isiah Whitlock Jr., Alia Shawkat, Sigourney Weaver. World Premiere
If you can't make it to Sundance, what better way to get into the spirit than to go see one of these movies? Are you going to head out to the theater?