Movie Trailer #2: 'Vanishing On 7th Street'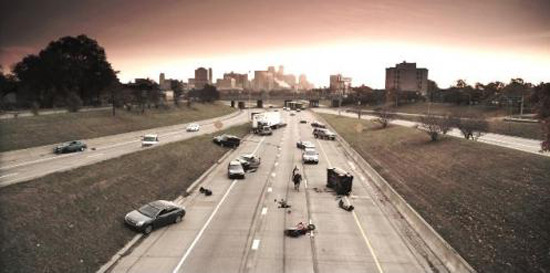 Director Brad Anderson is responsible for some of the best low budget thrillers of the past few years. Films like The Machinist and Session 9 have set a pretty high standard and now he's back with his most ambitious film to date. Vanishing on 7th Street played at the Toronto Film Festival this year and was picked up by Magnet. It stars Hayden Christensen, Thandie Newton and John Leguizamo in a world where almost everyone has disappeared into thin air and the survivors begin to fear the shadows. Reviews out of Toronto were mixed (check out Peter's video review here) but this latest trailer is definitely more effective than a similar one that was released before the festival. The film will be On Demand January 7th and hit theaters on February 18. Check out the trailer after the jump.
Thanks to Yahoo Movies for the trailer.
What do you think? A little too Pitch Black? Not enough Pitch Black? Love the Y The Last Man imagery?