Hans Zimmer Not Scoring Zack Snyder's 'Superman'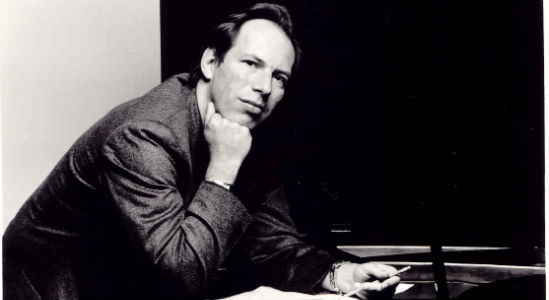 Five days. That's how long we all believed legendary composer Hans Zimmer would be scoring Zack Snyder's Superman reboot. It was an odd piece of news considering Snyder hasn't started working on the film full time yet, but we all just assumed the sooner a composer is brought on board, the more collaborative he could be. Plus, with an upcoming schedule that includes Pirates of the Caribbean: On Stranger Tides, Sherlock Holmes 2 and Kung Fu Panda 2, anyone wanting to work with Zimmer would have to sign him up early. Much like Christopher Nolan has, or will, for The Dark Knight Rises.
The Hollywood Reporter spoke to Zimmer about this rumor and, shock of shocks, he denied the whole thing. Not only is he not scoring Superman, he's never met Zack Snyder, would never think of tinkering with what he considers to be "one of John Williams' greatest themes" and "his heart belongs to Batman." Read all of Zimmer's quotes after the jump.
In his interview with The Hollywood Reporter, Zimmer blamed the spread of the rumor on the widely reported, terrible murder of his publicist Ronni Chasen, who he believes would have squashed it very quickly.
You know, it's like some dirty quote taken out of context. Let's just be absolutely straight here: I have never in my life met Zack Snyder. I think I need to give him a ring. But here's the thing: No Ronni [Chasen]. Suddenly all sorts of stuff starts flowing around with no warning.
The interviewer then posed the logical statement that maybe the rumor came about largely because fans would like to hear Zimmer's take on the material. To this he replied:
How can I say it: My heart belongs to Batman. I wouldn't even know how to go and give voice to it. I haven't thought about it.
Finally, he had this to say about following in the footsteps of John Williams, who wrote the original score for Superman and whose theme was re-purposed for Superman Returns.
John Williams [is] the greatest living composer — full stop. And that happens to be one of his greatest themes. So no. And I'm not thinking of rewriting Beethoven's ninth either. It just sounds like a thankless task, you know? So that's unequivocally a no. I have never spoken with Zack Snyder.
There you have it. He hasn't spoken to Zack Snyder and has no interest in the gig. Note that if he signs on to score the film in the next few months I'll personally be very offended.
Who should score Snyder's film now that Zimmer has all but taken himself off the table?