The Sound Design Of Tron: Legacy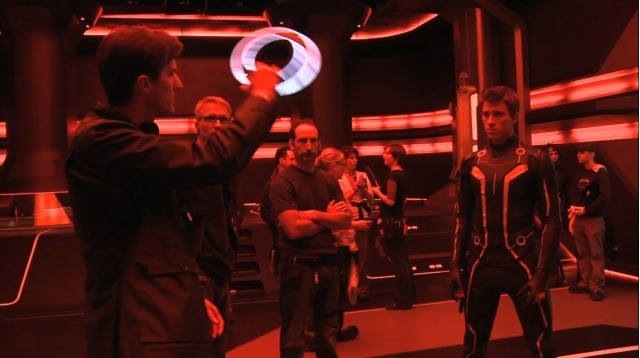 Our friends at the Soundworks Collection take a look at the sound design and music of Tron Legacy.
Explore the world of TRON: LEGACY, a high-tech adventure set in a digital world that's unlike anything ever seen or heard. In this exclusive sound for film profile we talk with Sound Re-Recording Mixer Gary Rizzo, Supervising Sound Editor Gwen Yates Whittle, and Sound Designer Steve Boeddeker.
Hit the jump to watch the 9 minute behind the scenes featurette.
Movie Synopsis:
Sam Flynn (Garrett Hedlund), a tech-savvy 27-year-old, is haunted by the mysterious disappearance of his father Kevin Flynn (Jeff Bridges), a man once known as the world's leading video-game developer. When Sam investigates a strange signal sent from the abandoned Flynn's Arcade—that could have only come from his father—he finds himself pulled into a world where Kevin has been trapped for 20 years. With the help of the fearless warrior Quorra (Olivia Wilde), father and son embark on a life-or-death journey across a visually-stunning digital universe—created by Kevin himself—which has become far more advanced with never-before-imagined vehicles, weapons, and landscapes and a ruthless villain who will stop at nothing to prevent their escape.