FX Cancels 'Terriers'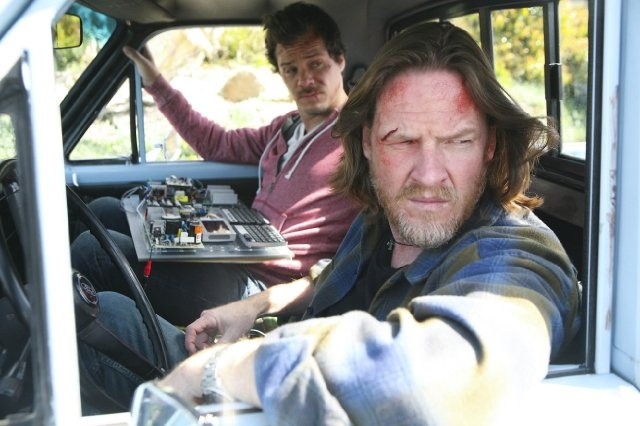 FX has officially canceled the best show on television that you weren't watching, after only one season. Terriers had strong critical acclaim and a cult following, but mainstream audiences never found it due to a variety of reasons: a horrible title, bad marketing, and a plot which wasn't excitingly explainable in one quick sentence. The series, created by Ted Griffin and exec produced by Griffin, Shawn Ryan and Tim Minear, starring Donal Logue and Michael Raymond-James as a former cop and reformed-criminal who team up to practice Private Investigation.
I'm very sad to learn this news as I was a big fan and supporter of the series. I still strongly recommend that everyone and anyone check out the series on iTunes or whenever the DVDs are released. The first season presents a strong narrative arc worthy of viewing despite the show's early cancelation.
via: Variety