Kathryn Bigelow's 'Triple Frontier' Pushed To Fall 2011; Plans To Shoot A Smaller Feature First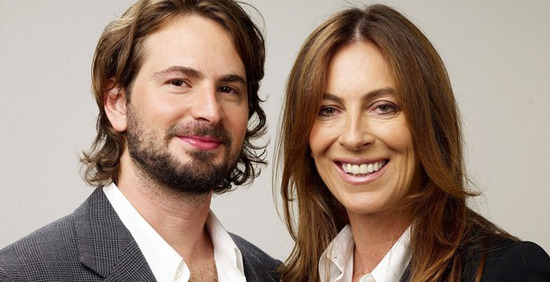 Even before The Hurt Locker swept the late '09 / early '10 awards season, culminating with Best Picture, Best Director and Best Original Screenplay wins, director Karthryn Bigelow and her co-producer and writer Mark Boal began work on another film. That picture, Triple Frontier (also briefly called Sleeping Dogs), has generated interest from major players like Tom Hanks and Johnny Depp.
But getting all the pieces together is taking time and a December/January shoot became a March 2011 shoot, and now the film won't go before cameras until fall 2011. But there's good news, as the Bigelow/Boal team are planning to make another smaller "international thriller" first.
Variety says "he narrative concerns black ops and is based on a true story that has appeared in printed form." There aren't any other details, in part because the script, which Mark Boal will write, isn't done. The approach will reportedly be similar to The Hurt Locker, with a budget in the $10m range and a basis in reality.
The trade doesn't paint this as a bad scenario for Triple Frontier, as it reiterates the fact that there are several major roles to cast in that picture which follows criminal activities in the 'triple frontier' border zone between Paraguay, Argentina and Brazil. That criminal activity is reportedly a source of terrorist funding. (Actually, past info was that there were five major male roles, and now the list seems to be cut down to four.)
The idea is that he extra time to prep will allow them to be cast properly. Tom Hanks is supposedly set for one role, and Johnny Depp wants another. But he's got Dark Shadows and possibly The Lone Ranger to shoot in the next six months. (And potentially more Pirates movies after that.)
Staying optimistic about the fate of Triple Frontier, this potentially means that we get two new Bigelow/Boal films in the next couple years, instead of one. That's a deal I'll take.