First Look: Emma Stone Goes Blonde For Spider-Man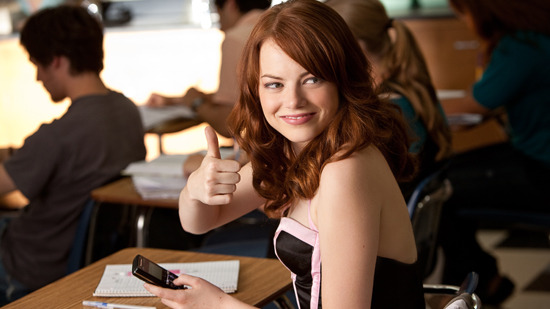 As you know by now, Superbad, The House Bunny, and Zombieland star Emma Stone will be playing Gwen Stacy in the Marc Webb-directed 3D reboot of Spider-Man. Although she's known as a redhead, her natural hair color is blonde. We haven't seen much of that on the big screen. This week they were doing costume tests on the comic book adaptation and Stone was seen sporting her new blonde hairdo on the red carpet at Trevor Live at the Hollywood Palladium on Sunday. Hit the jump to see what the actress might look like in Spider-Man.
Gwen Stacy from the comic books: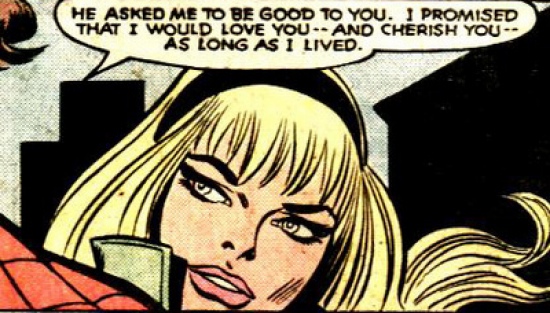 Here is a photo from JustJared: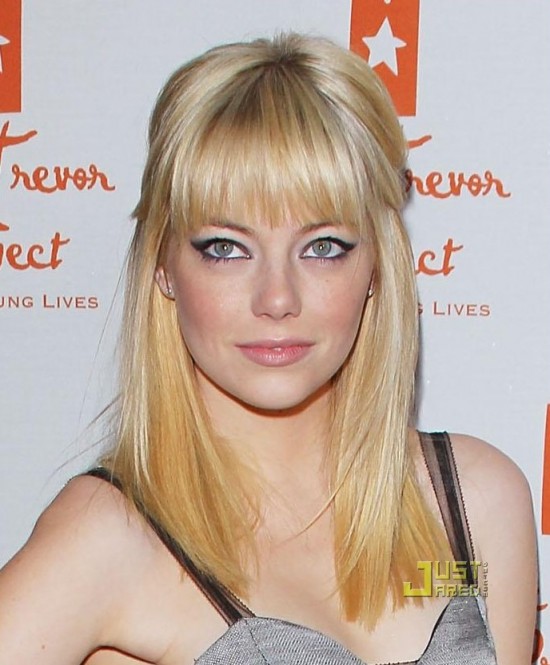 About Stone's casting in the film, director Marc Webb has been previously quoted as saying:
"The chemistry between Andrew and Emma was stunning and made Emma the clear choice. At the heart of the story of Peter Parker is not only the amazing Spider-Man, but also an ordinary teenager who is wondering what he has to do to get the girl. Andrew and Emma will bring everything audiences expect to these roles, but also make them their own. Much to my surprise, it was fun to find out that our choice for Gwen (Emma) is also a natural blonde."
Stone recently told MTV:
Today I went and did hair tests, because I have blonde hair now since Gwen has blonde hair. My natural hair is blonde, so it's kind of nice. I looked in the mirror and said, "Oh my god, it's me again, it's been so long!" We're finalizing the visual stuff. And I think we'll start actually rehearsing, because we start shooting in two weeks.
The cast of Spider-Man includes Andrew Garfield as Peter Parker and Spider-Man (well, a couple stuntmen and many computers will also be Spider-Man) and then Rhys Ifans as the Lizard, Martin Sheen as Uncle Ben, presumably Sally Field as Aunt May, and Denis Leary as the father of Gwen Stacy (Emma Stone).  Campbell Scott (Roger Dodger, The Spanish Prisoner) and Julianne Nicholson (Kinsey, Little Black Book) as Parker's parents, Richard and Mary Parker, who leave their son an orphan.
Irrfan Khan (Slumdog Millionaire, The Darjeeling Limited) will play Nels Van Adder was a former research assistant who volunteered to become a test subject for a chemical developed by Stromm and Norman Osborn, which results in him becoming a villain named Proto-Goblin.  Annie Parisse (Rubicon, National Treasure) will play Van Atter's wife. It has been rumored that Chris Zylka has been cast as Eugene Thompson