What If Dr. Seuss Wrote And Drew 'Star Wars'?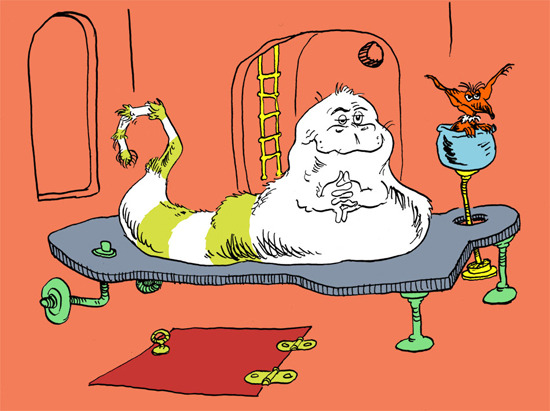 The pitch here is pretty simple: what if Dr. Seuss had created Star Wars? Thanks to characters like Yoda and Jabba the Hut, and the basic morality of the story, it actually works pretty well. Check out the work of cartoonist Adam Watson after the break.
That's obviously the Seuss-style Jabba above, and a couple more can be found below, with more embedded in a post on Adam Watson's site. He said of the work,
This is a little project that, as is often the case, started off as a throwaway doodle. With a little encouragement from my friend Tom Dougherty, (link on the right) I turned it into several drawings. What's fun is that the Star Wars universe really blends with the goofy, strangely-named world of Dr. Seuss pretty easily. I have a couple more of these up my sleeve which I hope I can get around to soon. Stay tuned, and enjoy!
Click each of these to enlarge: