New Poster: First Character Sheet For 'Red State'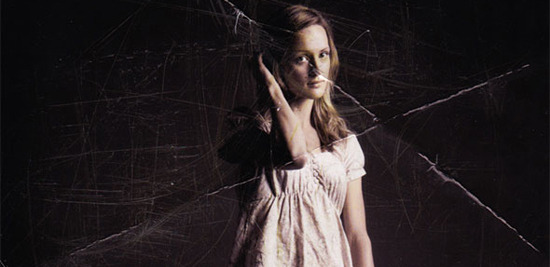 Four character posters are coming for Kevin Smith's new film Red State. Or, should I say, three more will be coming — we've got the first now, which depicts the Virgin, played by Kerry Bishe. (Who we also just saw in a batch of new photos from the film.) Details on the origin of the poster, and the full image, after the break.
Smith unveiled this image as a reward of sorts for the fact that fans pledged $1000 to The Wayne Foundation in less than 30 minutes. The foundation is dedicated to " fighting human trafficking, child prostitution, & child sex exploitation one victim at a time by providing individuals with a safe home environment that will empower them with the tools they will need to stop the cycle of abuse." The foundation's full mission statement has more info.
(It seems a bit weird to me to release a poster for this character in response to raising money for victims of sexual abuse, but Smith's humor runs towards the offensive, so that may be exactly the point. Regardless, raising money for the foundation is a great thing.)
There are also three more Red State of the Union podcasts since we last linked to one, and the most recent has the audio of a full scene. If you're waiting for a trailer, check that out.