Hans Zimmer Confirmed To Score Zack Snyder's 'Superman'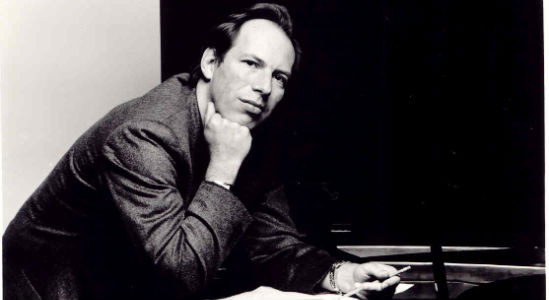 UPDATE: This may have come too soon — re-reading the source story there's the line saying that Hans Zimmer is scoring "Nolan's new Superman chapter." So there could be an error there that should have that reading Batman rather than Superman, in which case this is a moot point. More very shortly. Original article follows.
Last night's Inception party has been the source of a few good tidbits. There's the quote from Christopher Nolan about being able to close out his Batman trilogy with no interference from the studio, and the reports from his producer and wife Emma Thomas that Superman has been fully handed off to director Zack Snyder. (That latter point not really being in doubt, but confirmation is always good.)
And now Hans Zimmer says that he'll be writing the score to Superman — something he's recently discussed as a possibility — among many other projects he has on deck for 2011. Quotes and more info after the break.
2011 sounds like a very busy year for Hans Zimmer. First up he's writing the score for Pirates of the Caribbean: On Stranger Tides. From there he bounces onto Sherlock Holmes 2 (or whatever that film is eventually to be called) and then the sequel to Kung-Fu Panda. After that he'll hit Superman.
Given that the John Williams theme for the original Richard Donner Superman is one of the most iconic, stirring and recognizable film themes around, one has to wonder how Mr. Zimmer might approach this score. (Ken Thorne expanded that theme in Superman II, and John Ottman bounced off it as well in Superman Returns.)
Thanks to a recent interview, we have some insight into the answer to that question. When asked about Superman, Zimmer recently said,
You are allowed to reinvent, but you have to try to be as good or at least as iconic and it has to resonate and it has to become a part of the zeitgeist. That's the job. On 'Gladiator' I remember people always talking about 'Spartacus' and I kept telling them, 'When you saw 'Spartacus' and how it affected it you, that's how I want a modern audience to be affected by what we do now.' So I think ultimately you're supposed to reinvent.
In other words, don't expect any slavish devotion to the sounds created by John Williams, which have helped define the screen Superman in the years since. And that's not a bad way to go. Bryan Singer attempted to marry devotion to the Richard Donner Superman and his own impulses, and that didn't work out as well as one might have hoped. Beyond that, all one can expect at this point is for this score to also be considerably different from the work Hans Zimmer has done for the Batman movies and Inception.
And then there's some info on features for the Inception DVD. Mr. Zimmer spoke about the feature that he says lets you "score your dreams," by taking environmental cues and generating an appropriate soundscape. "It'll blow your mind," he said. "It's better than drugs."
The latter statements from the composer would seem to refer to that score-manipulating 'augmented sound project' app on which we reported a couple weeks back. Better than drugs? That's more appealing than I expected it to be, even if he is indulging in a bit of hyperbole. [TOH]