Catherine Hardwicke In Talks To Direct 'The Maze Runner'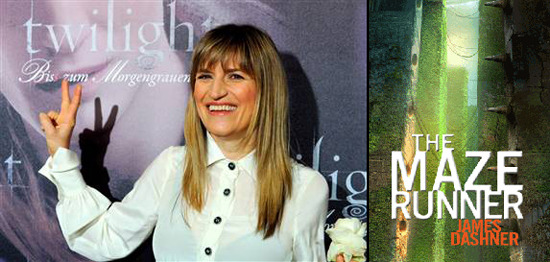 Catherine Hardwicke has seemingly moved on from her early days as a director of arthouse films with a youth-oriented bent. (Thirteen, Lords of Dogtown) Now she's enmeshed in more mainstream films with a youth-oriented bent. To follow up Twilight, she is in post-production on Red Riding Hood, which Warner Bros. will release in February of next year. (Here's the trailer.) Now she's reportedly at the negotiating table for a deal to direct a film based on the James Dasher novel The Maze Runner, which is the opening chapter of a young-adult sci-fi series.
The Playlist reports that the director's rep confirmed that she is in 'early negotiations' to direct the film, which is set up at Fox. James Dasher will write at least the first draft of the script — always an interesting move having the author of a novel script the film. There's a balance between having all the insider knowledge the author inevitably must possess, and not being able to get enough distance from the story to brutally pare it down into cinema-ready form.
Here's a synopsis of the novel, from Amazon:
Thomas wakes up in an elevator, remembering nothing but his own name. He emerges into a world of about 60 teen boys who have learned to survive in a completely enclosed environment, subsisting on their own agriculture and supplies from below. A new boy arrives every 30 days. The original group has been in "the glade" for two years, trying to find a way to escape through a maze that surrounds their living space. They have begun to give up hope. Then a comatose girl arrives with a strange note, and their world begins to change...The Maze Runner has a great hook, and fans of dystopian literature, particularly older fans of Jeanne DuPrau's The City of Ember (Random, 2003), will likely enjoy this title and ask for the inevitable sequel.