Vague Plot Details Emerge For David O. Russell's 'Uncharted: Drake's Fortune'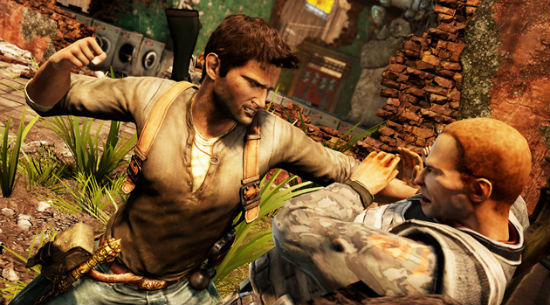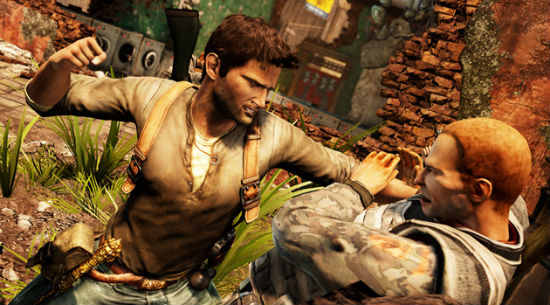 The idea that David O. Russell might direct the video game adaptation Uncharted: Drake's Fortune seemed rather odd. Sure, he's done an actionish-movie (Three Kings) and Uncharted is one of the more character-oriented action games out there. But it still seemed like a weird fit.
Then news came out that the director is interested in having Robert De Niro and Joe Pesci play the father and uncle of Drake (Mark Wahlberg), which seemed to put the film a lot closer to the films of Mr. Russell's past, which dealt with family dynamics in a dramatic, often uncomfortable way. (Even The Fighter, about brothers Mickey Ward and Dickie Eklund, has this angle.)
Now we've got more info on Uncharted, including a couple details on just how the story will be expanded from the one in the original game.
The LA Times talked to David O. Russell, and he explained that a big part of his interest in the film is that he could expand Drake's family and have them involved in the action.
This idea really turns me on that there's a family that's a force to be reckoned with in the world of international art and antiquities ... [a family] that deals with heads of state and heads of museums and metes out justice... We'll have the family dynamic, which we've done in a couple of movies now... And then you take that and put it on the bigger, more muscular stage of an international action picture, but also put all the character stuff in it. That's a really cool idea to me.
The director also calls the film 'a locomotive' in terms of the pace of development, and says that he's about half done with the script. In other words, the draft by Thomas Dean Donnelly and Joshua Oppenheimer is likely to be entirely out of the picture.
What he's describing sounds like it could be huge in scope — certainly David O. Russell's biggest movie. But with the backing of Sony, which wants a tentpole out of the deal, why not go huge? This also suggests that the roles for Robert De Niro and Joe Pesci (or whoever ends up taking them) will be more than glorified cameos. If the family angle is really being played up, especially given Russell's tendencies, these will be full-fledged, possibly very worthwhile characters.