Paul Dano Joins Rian Johnson's 'Looper'

Paul Dano (Little Miss Sunshine, There Will Be Blood, Cowboys & Aliens) is in talks to join Brick director Rian Johnson's sci-fi thriller Looper, reports Variety. Dano will join Joseph Gordon Levitt (500 Days of Summer, Inception), Bruce Willis and Emily Blunt (The Devil Wears Prada, The Wolfman).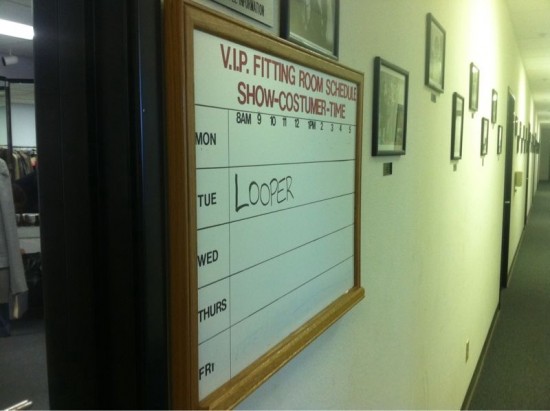 Looper is set in the near future. Time travel doesn't exist yet, but it will be invented a few decades in the future. It follows a group of killers (called Loopers) who work for a crime syndicate in the future, who send bodies back in time for them to kill and dispose of. This is basically the ultimate way of erasing the evidence, as law enforcement can't track the bodies once they disappear from the current timeline. Joseph Gordon-Levitt plays a looper in the past, who goes on the run after "complications occur."
Blunt plays the female lead, a character named Sara who discovers Joe hiding out in her barn. No word on which character Dano will play, although I'd assume it's either Joe's friend/co-worker Seth or a young thug named Kid Blue. Bruce Willis plays a looper from the future who, well, I'm not going to ruin it for you.
I must admit, I've read an earlier draft of Johnson's Looper, and all I can say is that we're all in for a treat. This is the type of movie that plays with the genre conventions in a fun and clever way, without ever making it too complex or confusing to understand. Johnson has described it as being "pretty dark in tone," and I would agree. Definitely more on the tonal scale of Brick over Brothers Bloom.
Last we heard, the project will begin filming in early 2011 (possibly January). Optimistically, this means the film could be ready in time for the 2012 Sundance Film Festival (Rian premiered Brick at the fest and Levitt is a fest favorite) or maybe even the Cannes Film Festival later that year.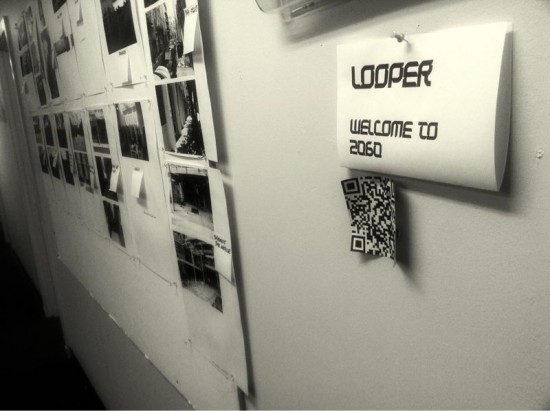 Photos via Rian Johnson's Tumbler